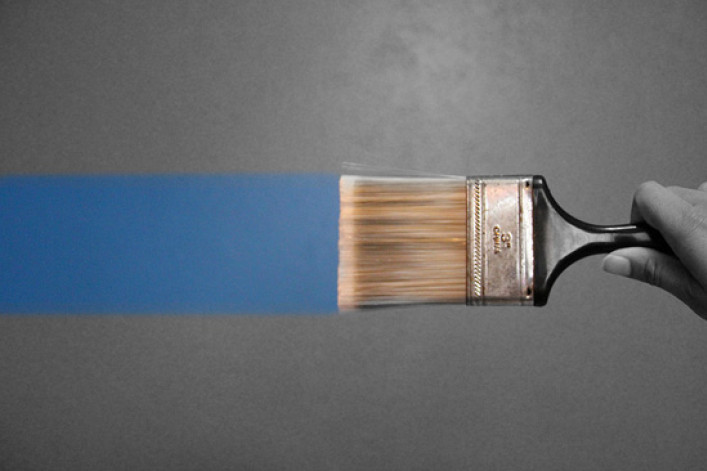 If you're buying or selling a NYC apartment, you've probably got a lot on your mind—such as the actual buying or selling.
Fortunately, you live in the non-DIY capital of the universe. Meaning you can hire someone else to handle the messy practicalities of prepping an apartment for sale…or transforming your new place into a home.
That's where Click and Improve.com comes in.  The home-improvement website (recently profiled here) can take care of much of what you may be needing at this transitional moment—ranging from painting and wallpapering to switching out light fixtures to reglazing the bathtub—at reasonable prices
You can take an a-la-carte approach and book a service on the web, to be performed  by Click and Improve's network of top-notch plumbers, electricians, painters and other service providers.   Many jobs, including painting and flat-screen tv-hanging, are offered at flat rate prices.
If your project list is lengthy—or you have a bigger or more complicated project in mind—simply ask the eager-to-please folks at Click and Improve to coordinate everything.   (Real estate brokers, that goes for you too!)  Pick up the phone (800-308-0354) or click here to request a "Big Job" estimate.
Bonus:  Click and Improve will lighten your tab by 15% for orders between $1,400 - $1,900, and trim 30% off orders over $1,900. (Tip: This is especially great for painting!)  
Sound good?  May we suggest you begin by allowing Click and Improve to…
1. …Reglaze that old ceramic bathtub (and maybe the tile too)
A spiffy new shower curtain can only take a bathroom so far. Reglazing a worn ceramic bathtub, however, is one of the fastest and least expensive ways to transform a bathroom.  You can also reglaze ceramic tiles to give them a second life or cover up an unfortunate color choice.
Reglazing takes about 1-2 hours for a tub, 3-4 hours for a tub with a surround or shower, and about 1 day for an entire bathroom. Your bathroom will be ready to use within 24- 48 hours.
2. …Paint--and possibly skimcoat--the walls
Sellers: A crisp, fresh coat of paint creates a clean and inviting neutral palette for prospective buyers. 
Buyers: Painting (along with a thorough cleaning and changing of the locks—see #7 and #10 below) is a basic rite of passage to lay claim to your new place.
Note that if the walls are uneven or heavily damaged, you may want to have the walls "skimcoated" before painting, which involves skimming thin layers of plaster on top of the existing walls. Click and Improve can get this done for you too.
3. …Refinish the floors—or just make it look like you did
Sanding and refinishing floors can make them look brand new. But due to the dust and odors involved, this sort of thing is best done when your apartment is empty of both occupants and belongings.
An alternative to sanding and refinishing is to have your floors professionally polished with a basic liquid floor wax, a tinted wax and cleaner, or a polyurethane polish. The results can be just as effective at a fraction of the price.
4. …Switch out the sink or commode
If storage is a priority, choose a vanity that includes a sink  with storage space below. If you're aiming for a roomier feel, consider a pedestal sink and choose a toilet with a round instead of elongated bowl.
5. …Install new window treatments
Whether you're looking to block that airshaft view, shield yourself from prying eyes or simply dress up (or warm up) up a room, it's easy to find attractive and economical choices online and at home furnishing stores.  Hanging them is easy too—if you find someone else to do it.
6. …Switch out light fixtures
Put your place in show-off condition with better light and updated fixtures.
7. …Deep clean
Whether you're selling your apartment or moving in to a new one, a top-to-bottom cleaning is a must.
8.  …Update the appliances 
It doesn't matter that New Yorkers cook less per capita than anywhere in the world: Nothing says move-in condition like new kitchen appliances.  
9. …Hang that flatscreen tv
That's an expensive piece of equipment you just bought—and it's taking up a lot of room on that bookshelf. To hang it properly (and straight), call someone who doesn't have to borrow a drill and level from the super.
10. …Change those locks
When you move into a new place, the seller isn't the only one who may still have keys.  They may also be in the hands of your seller's cleaning lady, dog walker, babysitter(s), crack-addicted cousin, etc.     Change those locks, and consider a high-security one, which uses thicker screws and deadbolts fabricated to secure to the door, making it harder to pick and less attractive to burglars.
Related:
Introducing Click and Improve.com: Easy one-click home improvement and repairs for stressed out urban dwellers
Brick Underground articles occasionally include the expertise of, or information about, advertising partners when relevant to the story. We will never promote an advertiser's product without making the relationship clear to our readers.