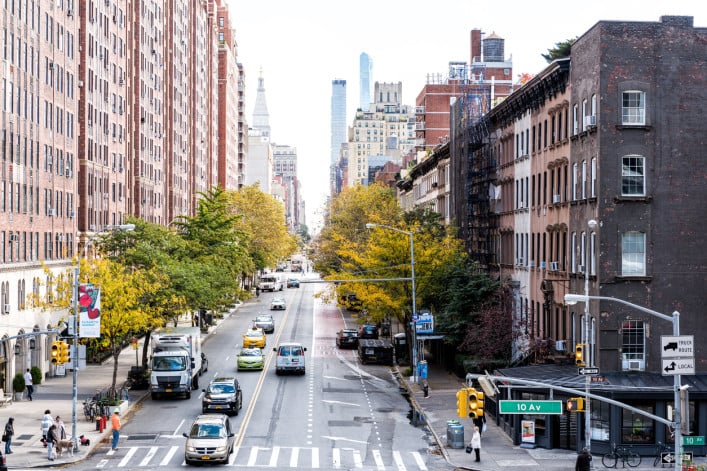 Q. I'm working with a broker to find an apartment in the city.  I ruled out co-ops early on because I just don't want to subject myself to the entire application and interview process.  So, we're looking at lots of other buildings including some condos. 
On some of the listings my agent says she's willing to lower her fee from 15% to 12%.  However, she won't drop her commission on any of the condo buildings.  I happen to really like some of the condos so this was disappointing.  Why won't my agent lower her fees for these?
A. Brokers in New York City typically show two types listings:  The first are referred to as "open listings" which are apartments that the owner or manager has made available to all licensed brokers that may have a potential renter for the building.  For these listings, that broker is typically permitted to collect their own fee from their client and keep it in its entirety. 
The other type of listings are "exclusive listings" of a broker that has signed a contract with the landlord to get the apartment rented.  Most all condos are represented by an exclusive agent.  For these listings, the listing agent has set the commission to be paid to them by the renter (typically at 15%).  In the event that the tenant is represented by a broker, the listing agent agrees to split their commission with that agent 50/50 (usually resulting in a 7.5% commission to each).
While agents often agree to reduce their commission on open listings because they don't need to split it with a listing agent, an agent can't control what commission an exclusive listing agent asks for. 
If your agent brings you to see another agent's exclusive listing that requires a15% commission, and your agent agreed to reduce the fee you pay to 12%, the listing agent would still receive their full 7.5% commission while your agent would receive only 4.5%.  That's the likely reason your agent won't reduce her commission on condo listings.
---
Mike Akerly is a New York City real estate attorney, landlord, and real estate broker. He is also the publisher of the Greenwich Village blog VillageConfidential.     
Note: The information provided here is for informational purposes only. It should not be construed as legal advice and cannot substitute for the advice of a licensed professional applying their specialized knowledge to the particular circumstances of your case.
Related:
Moving to NYC? Here's a crash course in finding an apartment here
Renting advice from the master
Rent Coach: Why does my landlord want a W-9 form?
Rent Coach: Fair and foul play with security deposits
Insider tips for selling/renting out your apartment in the "slow" season
Brick Underground articles occasionally include the expertise of, or information about, advertising partners when relevant to the story. We will never promote an advertiser's product without making the relationship clear to our readers.