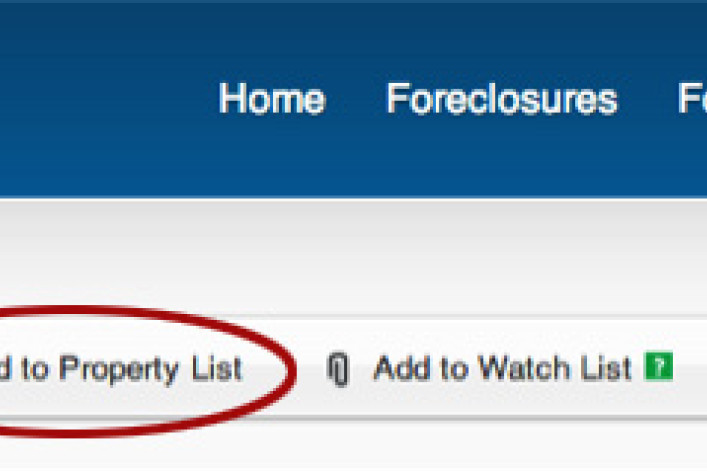 As a real estate broker specializing in Brooklyn and a resident since 1981, I have a fairly encyclopedic knowledge of this area and its history.
I've lived in several historic Brooklyn neighborhoods, including Brooklyn Heights, Cobble Hill, and Fort Greene, and have been in Prospect Lefferts Gardens for the past eight years.
And I'm always amazed at how wrong people are about my borough.
First, some facts: Brooklyn is the second-largest borough of New York City (Queens is larger); at 71 square miles, it's over three times the size of Manhattan.  Brooklyn also has the highest population of any borough, over 2.5 million people according to the 2010 census.  
Given its size, it's no wonder that so many generalizations abound about the place, which was a separate city until 1898, when it joined with Manhattan (otherwise known as The Great Mistake of '98).
I asked a group of people (mostly Manhattanites) what they thought about Brooklyn, and here were their (incorrect) comments:
1. It's too far.
Far from what?  Without actually living in the Financial District (which people really didn't do before 10 years ago), you couldn't get closer to Wall Street than Brooklyn Heights, just one short subway ride away (or a lovely walk over the Brooklyn Bridge).
Otherwise, so many trains go to so many different parts of Brooklyn that it doesn't make sense not to go!
2. It's not safe.
As everyone is always saying, New York is the safest big city in the country, and things have certainly changed in all neighborhoods since the crack epidemic of the late 1980s and early 1990s, when murders peaked at 2,250 in 1990 (vs. 515 in 2011) .
Sure, it's never a good idea to let your guard down anywhere, or to be careless with your possessions.
But a quick comparison of NYPD CrimeStat statistics for various Brooklyn and Manhattan neighborhoods is always surprising. For example, did you know that Brooklyn's 76th Precinct (which covers Cobble Hill, Carroll Gardens, and Red Hook) actually reported much less crime in all categories than did the Upper East Side's 19th Precinct, which runs from 57th Street to 96th Street?
3. It's all hipsters/baby carriages/(insert demographic group stereotype here). 
Certain demographic groups may be reputed to frequent certain neighborhoods more than others, but in reality most neighborhoods remain a mix of different ages, ethnicities, and cultures.  
For every stroller-pushing stay-at-home dad in Park Slope, there are several single people who also live there, but go off to work in the morning and come home in the evening.
4. There are no decent restaurants.
I thought this canard had finally been laid to rest, but I guess some people didn't get the memo, as a Manhattanite actually said this to me not a week ago. The fact is that destination restaurants, as recognized by Zagat and Michelin, are popping up all over Brooklyn. 
Some favorites include The Chef's Table at Brooklyn Fare in Downtown Brooklyn (recipient of three Michelin stars); al di la Trattoria in Park Slope, the top-rated Venetian restaurant in all of NYC, according to Zagat; too many to name in Carroll Gardens and Williamsburg; and long-term favorites like Henry's End in Brooklyn Heights, still mobbed after nearly 40 years in business.
Unfortunately another great classic (and holder of one Michelin star), The River Café, located on the banks of the Hudson River at the foot of Fulton Street, suffered extensive damage from Superstorm Sandy; it will not be able to re-open for several months.
5. You can't get a cab. 
True, you won't see armies of yellow cabs cruising all over Brooklyn, but every Brooklynite has at least two car service phone numbers on speed dial, and you can actually hail them on the street (although supposedly it's illegal, but I've never heard of anyone getting a ticket for it).  
And you can ALWAYS get a taxi anywhere along Clinton St from Carroll Gardens to Brooklyn Heights, as it's the street all cabbies use to get back to Manhattan over the Brooklyn Bridge.
6. There's no transportation.
See points 1 and 5.  Additionally, the bus network in Brooklyn fills in a lot of blank spots and the G train is actually great for intra-borough transportation, going all the way from Kensington to Greenpoint.  
An eating tour plotted along the G train route would hit just about every top-rated Brooklyn restaurant – and that's a lot!
7. It's cheaper than Manhattan.  
Parts of Brooklyn are cheaper than parts of Manhattan, but with the recent increases in rents and selling prices in many Brooklyn neighborhoods, this distinction is getting smaller.  
In fact, some parts of Manhattan are cheaper than the more desired Brooklyn neighborhoods; in DUMBO the average studio apartment rental was $3,175 per month in September, while in October, across the river in the Financial District, studios in doorman buildings averaged $2,866, according to a report.
Even Crown Heights had huge rent increases between 2011 and 2012 (according to StreetEasy, median rent there is now $1,922). 
For bargain prices, try eastern Bed Stuy – or as it's termed in some circles "Bedwick," because you're right on the border between Bed-Stuy and Bushwick (all the way out to the Broadway Junction stop).
8. It's ugly.
The parts of Brooklyn you go through on the way to the airport may not be the most attractive spots you'll ever see, but Brooklyn is home to much of the city's finest architecture and it includes 30 historic districts (with more to come).  
These areas range from Brooklyn Heights (the City's first historic district, designated in 1965) to the Park Place Historic District in Crown Heights (which now has a total of 3 separate districts), designated in June 2012.
9. There are no parks or green spaces.  
In addition to Prospect Park, designed, like Central Park, by Olmstead and Vaux (who actually was said to have preferred Prospect to Central), there are many other parks of note in the borough, including Fort Greene Park (also Olmstead and Vaux), Brower Park in Crown Heights, and McCarren Park in Williamsburg.  
There's also the Brooklyn Botanic Garden and many, many community gardens throughout the borough.
10. There's nowhere to shop. 
Thankfully, Brooklyn has yet to succumb to the chain store takeover that has transformed many Manhattan neighborhoods into glorified strip malls, and we're not overrun with designer boutiques, but there's plenty of good shopping to be had, both for new and vintage. 
A great favorite for both old and new (and lots of yummy, locally-produced food of all sorts) is the Brooklyn Flea, held outdoors on weekends in Fort Greene and Williamsburg and indoors at One Hanson Place (The Williamsburgh Bank Building) in Fort Greene in the winter (it recently moved indoors for the season). 
Fort Greene is full of other indie clothing boutiques as well, including Courtney Washington and French Garment Cleaners.  
There are many other stores along Court and Smith Streets and Atlantic Avenue in Boerum Hill, Cobble Hill, and Carroll Gardens (the three neighborhoods are called "BoCoCa" by some recent transplants, though no self-respecting Brooklynite would do so); as well as along Franklin St. in Greenpoint; Bedford Ave. in Willmasburg; Seventh and Fifth Avenues in Park Slope; and the list goes on and on.  
There are also some upscale offshoots of Manhattan stalwarts along Atlantic Avenue here, like Barney's Co-op, and there's a Trader Joe's on the corner of Court St. for your grocery needs (in a landmarked former bank building, if you please!). 
Brooklyn is known for its many writers, both living and dead, and the independent bookstore scene is alive and flourishing to support them. Check out long-term stalwarts like The Community Bookstore in Park Slope, or more recent arrivals like Greenlight Bookstore in Fort Greene, Word in Greenpoint or Molasses, one of the newest entries, in Bushwick.  
Of course, if you absolutely MUST get your chain store fix on, there are several to be had along Fulton St. in Downtown Brooklyn (where long-term survivor Macy's--a landmarked building that originally housed Abraham & Straus--has been joined by The Gap, Armani Exchange, and, soon, H&M).  
If it's big-box shops you want, those are at Atlantic Terminal Mall -- including the nation's most profitable per square foot (and most crowded) Target; there's also a DSW and a Marshall's in an adjoining building. But trust me, most Brooklynites know better than to go to any of these on weekends when it gets mobbed. Target is especially awful, with hour-long lines, empty shelves, invisible sales help, indifferent (or worse) cashiers, etc.  If you don't suffer from agoraphobia before attempting to shop here on a Saturday or Sunday, you will develop it.
Brooklynites are passionate about their neighborhoods and the key to living here successfully is to get to know yours. Don't be one of those people whose work and play lives remain mostly not in your neighborhood. Get to know your neighbors, new and old, and you'll find an amazing world of culture, knowledge, and experience to enrich your own life.
Related posts:
Bed-Stuy to Fort Greene: From an up-and-comer to already there
An expat's view of 8 NYC neighborhoods (in 6 months)
Chelsea to Brooklyn Heights: Enjoying the quiet, the rent, the space...and missing the doughnuts
Confessions of a Neighborhood Blogger: First stop, Greenpoint
Upper West Side to Park Slope: Affordable outdoor space, fewer bankers and lawyers, and you can always see the sky
A move-by-move neighborhood guide for the people, by the people
Gravesend to Bay Ridge: Authentic Brooklyn with a younger vibe + lower prices than the Slope
Jackson Heights to Prospect Heights: From loving my apartment to loving my neighborhood
14th Street to Carroll Gardens: "Even if we could afford to move back to Manhattan, I wouldn't"
Rent Coach: Best Brooklyn neighborhoods for a West Village refugee
Brick Underground articles occasionally include the expertise of, or information about, advertising partners when relevant to the story. We will never promote an advertiser's product without making the relationship clear to our readers.