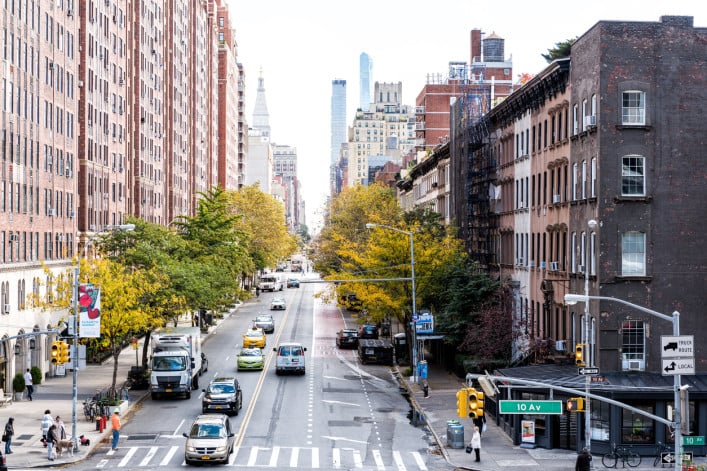 Q. My broker emails me apartment listings from StreetEasy and other rental sites.  If he is just finding listings online, does that entitle him to a commission?  Do broker fee agreements apply to the listings that brokers send you via e-mail or only to apartments and buildings that you see in person with that broker? 
A. The broker fee agreement that you signed will ultimately govern the answer to this question, so you will need to review it carefully.  There is no general answer, as different contracts used by brokerage firms may be broader or narrower in scope. 
That being said, many fee agreements state that the broker will be entitled to a commission should the prospective tenant rent any apartment that the broker "introduced" them to or "directed" them towards.  If your broker e-mailed you current listings for apartments, he certainly "introduced" you to them and "directed" you towards them.
This issue could have been addressed best at the time that you chose to engage an agent to assist you in the rental search.  This is the time for the broker to lay out the scope of their services and explain their value proposition to their prospective client. 
Likewise, it's the appropriate time for the client to explain their expectations and to ask questions about the services they intend to pay for.  
It also appears that you may have an incomplete understanding of the role that a broker plays in assisting a client in finding an apartment to rent. 
One of the primary duties of the agent is to locate prospective properties for their client to consider.  Many of these properties will already be marketed to the public by the landlord, a listing broker, or management company. Other listings may only be known internally at the agent's firm or even only to the agent himself and the agent will show those as well. 
Regardless of how widely marketed the listing, an agent will share it with their clients, otherwise clients would miss out on the majority of listings available at any given time.  This is exactly what your agent did when he sent you listings that you also found marketed online. 
By the same token, if a client were to tell a broker, "I will find all of the marketed listings myself and will not pay you if I rent one of those, but please send me off-market listings," most experienced brokers would say "No thanks!" 
There are a number of reasons that the majority of Manhattan renters still work with brokers to find apartments, and it's not because brokers have exclusive access to listing information (though they typically have some information not generally available to consumers).  A good rental broker is hired because they will:
Screen through hundreds of available on-market and off-market listings to determine if they meet the needs of the client.  Further, a good agent will be doing so through the lens of experience to exclude buildings with poor landlords, shoddy interiors, bad views, bad locations, loud neighbors, bed bug problems, or anything else that would be a problem for the client.
Make suggestions about buildings and neighborhoods that the client may not have otherwise considered.
Assist uninitiated renters in the complex world of renting in NYC and navigating through the relatively complex process.

 

Advise on the appropriateness of different building types for the client's needs (e.g. are condos, co-ops, and rental buildings all appropriate or should some be excluded due to the particular needs of the client?).
Tailor the search to unusual or extremely particular needs of the client such as pet-friendly buildings, diplomat friendly buildings, non-smoking buildings, landlords that permit guarantors, landlords that permit corporate leases, etc.
Prepare the client to have a complete rental application ready to go by the time the ideal apartment is located so that they can move quickly in a highly competitive market.
Advise on the preparation of condo and co-op board package, and prepare clients for board interviews when required by the building.
Coordinate and schedule showings with landlords, supers, listing brokers, and existing tenants.  Further, brokers can show apartments many apartments when consumers otherwise couldn't get in, which provide a competitive advantage in an extremely tight market.  For example, many landlords will allow licensed brokers to pick-up keys to occupied apartments or to show vacant apartments at their leisure while that same landlord may tell unrepresented consumers to "come to the open house next weekend."
Provide niche services to clients with special needs such as those that do not speak English well, relocating clients totally unfamiliar with the city, or those with credit problems.
Provide data to assist the client in ascertaining value and analyzing pricing before the offer is submitted
Manage the lease negotiation including issues regarding pricing, personal or corporate guarantors, roommates, subleasing, escalation clauses, etc.
Organize the lease signing and move-in

 

Refer trusted third parties such as moving companies, contractors, designers, etc.
---
Mike Akerly is a New York City real estate attorney, landlord, and real estate broker. He is also the publisher of the Greenwich Village blog VillageConfidential.   
See more Rent Coach.
Brick Underground articles occasionally include the expertise of, or information about, advertising partners when relevant to the story. We will never promote an advertiser's product without making the relationship clear to our readers.