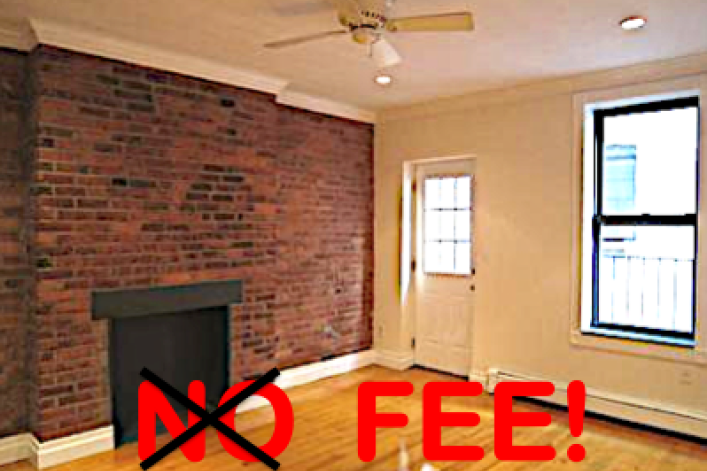 Some of you may remember a story we ran a couple of weeks ago on the 20 deadly sins brokers should never commit.

Number 11 stated: "If there is a fee of any kind, do not post in the No Fee area of Craigslist."

But according to rental brokers, often that "No Fee" label can be a tricky one.

Terry di Paolo of Anchor Associates explains that sometimes a building owner or managing agent will offer an OP (Owner Pays) broker fee on certain conditions, immediate rentals and move-in deadlines being the most common. In real-estate speak, these types of fees are referred to as "conditional," "incentivized,"  or "contingent" OPs.
Di Paolo is still shaking his head over one recent listing offering brokers a fee if the apartment was rented within just three hours.
"By the time you saw the email, it was probably too late," he says.

These ever-changing, conditional OPs are apparently irking brokers--and clients, too.
"It makes it look to the renter like you're not being honest," di Paolo says, "when really, it's just that things are constantly changing."

Bruno Ricciotti, founder of Bond New York, agrees.
"The incentives given by landlords are moving targets--they're always changing," he says. "Incentives with specific contingencies often make the leasing process more difficult instead of less. It's more difficult for brokers/agents to keep track of and therefore easier for clients to be confused. There can be errors or confusion passed onto the client.... Clients end up feeling like the broker misled them instead of feeling they had less of a fee."
Of course, if you catch the listing at the right time (when the landlord is offering an OP broker fee), that could mean a significant savings.

So how common are they?
Gary Malin, president of Citi Habitats, says that generally speaking, incentivized OPs are rare in this market, where concessions are few and far between.
"About 13 percent of the rental deals last month had concessions--that's compared to close to 60 percent during the downturn," he says. "And usually the buildings that are offering OP broker fees are new developments that want to energize the broker community about the property."
Adina Azarian, founder of Adina Equities, says contingent OPs are more common "in the high-rise rental buildings in the more challenging locations to rent, such as along the far Midtown West along the West Side Highway and some Battery Park and Financial District buildings."

Contingent concessions are often a result of an apartment that's been on the market for a while, or one that's overpriced, Malin says.
So is a flexible OP policy a red flag?
"No," says Malin. "There are lots of legitimate reasons a landlord might incentivize a quick move-in," Malin says. "Maybe they're refinancing their loan and want to have the building at 100 percent occupancy; maybe it's right before Christmas, and they know if they don't get someone in quickly, it may be a dead month ahead."

While concessions of any kind are increasingly rare, that doesn't mean you shouldn't try for an OP, especially if you see that the owner has offered them before.
"There's no reason you can't pick up the phone and ask the broker or landord," says Malin. "OPs are the needles in the haystack, but you can always try to entice landlords by saying, 'Hey if I move in tomorrow, can you waive the fee?'"
And remember, gauging the managing agent's willingness to pay the broker fee is part of the broker's job, says di Paolo: "A big aspect of the agent's job is to know the personalities of the managing companies. If you know a management company is putting on OPs, you can certainly try negotiating for one."
Related:
Confessions of an on-site leasing agent
The 20 deadly sins rental brokers should never commit (but do)
8 best websites for finding a no-fee apartment in New York City
Renting your next apartment in the same building could be the smartest thing you ever did
The 7 worst places to live in a building
Find a great agent with BrickUnderground's Agent Referral Service
Brick Underground articles occasionally include the expertise of, or information about, advertising partners when relevant to the story. We will never promote an advertiser's product without making the relationship clear to our readers.