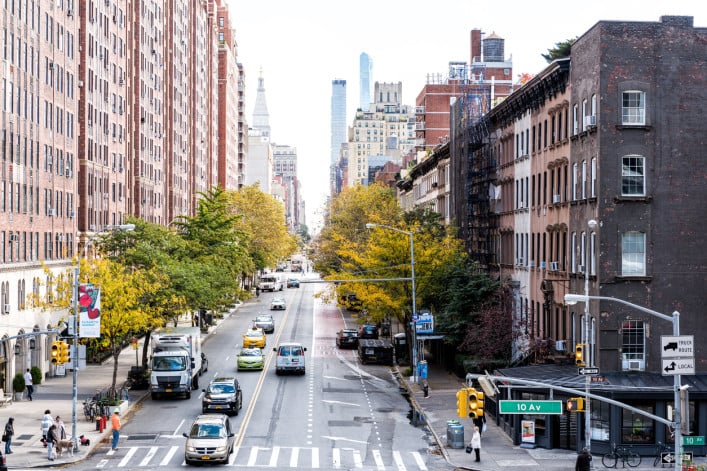 Q. I recently submitted an application and deposit on an apartment advertised as rent-stabilized.  There was a broker's fee involved and I agreed to a year of rent up front.
After I saw the lease, I realized it was not actually rent stabilized. The property manager said a mistake had been made and that this particular apartment is in fact market rate (though others in the building are stabilized).  I was going to walk away but they said they would reduce the rent and give me the option to renew for a second year at a very reasonable increase. 
I signed the lease, paid a year up front to compensate for credit issues, a security deposit, and the broker's fee.
After moving some things into the apartment last night, I began to have buyer's remorse.  I realized it was smaller than I thought and I just didn't like it as much as I had at first. 
I decided that I no longer wanted the apartment.  At that point, I asked the landlord and broker for my money back as I intended to cancel the lease. 
I decided I could get some leverage with the broker by threatening to notify the Department of State that he didn't give me an agency disclosure form as required by law. I told the landlord that I would ask the city to look into whether or not the apartment is really a market rate apartment 
The landlord offered to break the lease and return my $25,000, but said he would keep my security deposit as damages.  The broker refused to return the commission. 
Do I have any other options?
A. Though the apartment was advertised as stabilized, it seems that the mistake was corrected before you ever signed a lease.  At the time you entered into that agreement, you knew that you were renting a market rate apartment. 
Furthermore, if the apartment was indeed stabilized the landlord would not have been permitted to collect up-front rent and you thus may not have qualified for the apartment at all. 
Bottom line: The lease is a binding contract and the landlord has no obligation to let you out of it. He likely agreed to break the lease because your tenancy may be shaping up to be more trouble than it's worth.  Of course, any vacancy costs the landlord money, which is likely why he refused to return your security deposit. 
If you actually believe that the apartment has not been destabilized, you can call the NY State Division of Housing and Community Renewal (212-961-8930) and ask them to look into it.  They will be able to provide you with an accurate answer.  If the apartment is in fact stabilized, you will be entitled to a new lease and the landlord may be subject to penalties.  That still would not entitle you to break the lease.
As for your broker, it is true that he was legally obligated to provide you with a NY State Agency Disclosure form upon his first substantive contact with you.  The Department of State can fine the broker up to $1,000 and potentially require them to return the commission you paid.  Whether or not you feel that is an ethical avenue to pursue (as you did not state that you felt duped by the broker or that you did not understand the nature of their agency relationship with you), is up to you.  After all, he did perform his duty by leasing the apartment to you.
---
Mike Akerly is a New York City real estate attorney, landlord, and real estate broker. He is also the publisher of the Greenwich Village blog VillageConfidential.  
See more Rent Coach.
Related:
7 things to ask the neighbors before you move in
8 things your future landlord won't tell you
Winter rental negotiating tips
12 insider tips for renting in NYC
Finding an apartment without bed bugs
Read this before you buy, rent or sell a noisy apartment
Find a great agent with BrickUnderground's Agent Referral Service
Brick Underground articles occasionally include the expertise of, or information about, advertising partners when relevant to the story. We will never promote an advertiser's product without making the relationship clear to our readers.