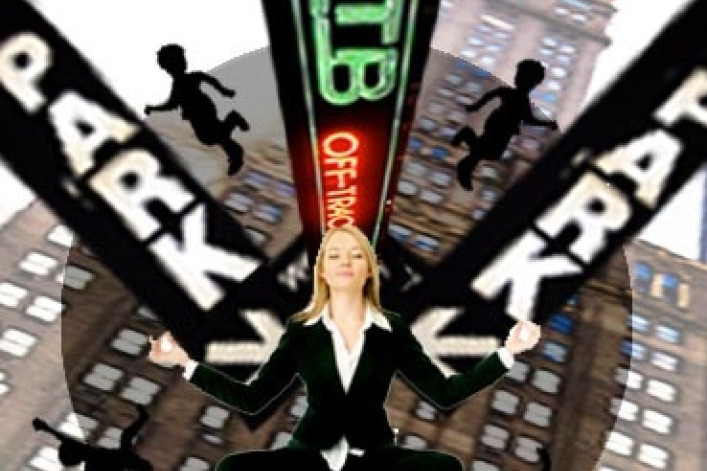 My husband and I live on 81st between Broadway and West End, which is a great neighborhood, and we have a fantastic  apartment.
It's a two-bedroom, two-bath in a postwar building, and while the rent is no bargain, it is full of light, has a roofdeck and doorman.  One of the best things about it--or so we thought upon seeing it--is that it has a south-facing terrace. We imagined weekend mornings outside;  enjoying coffee and the Times; and sitting enjoying the sun and breeze. Except...
We are several stories above the exhaust fans of Zabar's bakery. Almost immediately, we noticed the smell of onion-something fanning its way up and seeping into our apartment each morning between 6am and 10am. 
I repeat: It always smelled like onion. I really have no idea what they are cooking/baking but it always was in the onion family! It was maddening!
Our solution was to turn our central AC/heat unit to "exhaust" so it would blow air out and prevent outside air from coming into the apartment.
Not exactly the best use of energy, but nothing else worked. We asked the neighbors, who also complained about it, and they wound up taking our advice; in fact, many of us were running our "exhaust."
It definitely turned me off shopping at Zabar's.  I only do it when feeling extra lazy and don't feel like doing the short walk to Fairway. And I have never, ever had an onion bagel or roll since moving here!
The evenings are usually fine and we could enjoy the terrace then but we've never once had coffee out there in the mornings because it is too smelly!
---
Living Next to....explores the good, the bad, and the memorable of living near someplace others would rather not.  Have a story to share? Let us know--we'd love to hear!
Related posts:
Living next to an all-night bodega: Earplugs, blackout shades, and a little patience
Living next to NYU: Maybe this is some guy's dream
Living next to a schoolyard: Even our fish were traumatized
Living next to an elevated subway track: First the noise, then the car alarms
Brick Underground articles occasionally include the expertise of, or information about, advertising partners when relevant to the story. We will never promote an advertiser's product without making the relationship clear to our readers.