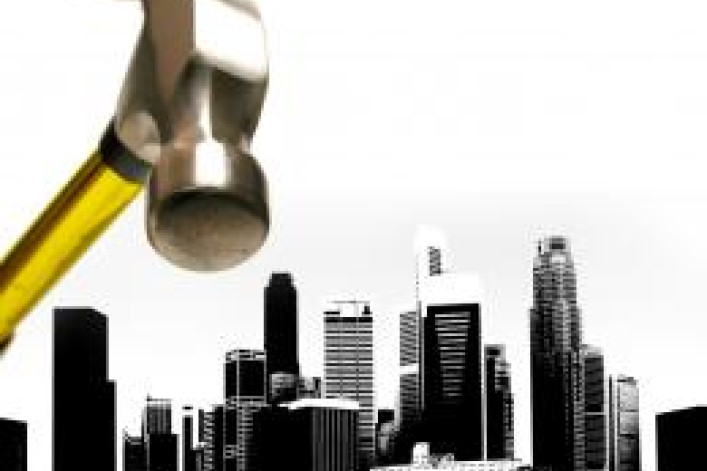 The Situation: 
You spent months planning your renovation and found the perfect contractor. Now you have to get your renovation approved by the board. You'll need to submit all the required documents the first time or the approval process could drag out for months. Remember the board package you assembled when you wanted to buy your home? Welcome back.
The Deal:
Here are the six essentials....
1. Alteration Agreement Tell your managing agent that you would like to perform some renovations and ask for the alteration application. It will remind you of a Co-op Application Package: reams of paperwork to fill out and checks to be written. The alteration agreement explains a building's rules regarding renovations and the documentation you need to submit to the managing agent, who will work with the board to have the project approved.
2. Insurance, Insurance and More Insurance Every contractor and subcontractor on the job must provide you with a certificate of insurance naming you, the managing agent and the co-op corporation (or condo association) as additional insured parties under the policy. If your contractor damages your apartment or the building, each additional insured can make a claim directly to the contractor's insurance company. The certificate of insurance must state that the contractor has liability insurance (the minimum in New York City buildings is generally $1 million per occurrence and $2 million aggregate), workers compensation and disability insurance.
If the contractor or any subcontractors lack one of these types of insurance, the managing agent won't let them work in the building and won't approve your renovation. New York's insurance requirements are particularly onerous and many contractors who don't regularly have projects in the city don't carry such high and expensive levels of insurances.
3. Licensed Contractors and Subcontractors Your contractor and subcontractors must submit proof of their NYC license with your alteration application. Any electrician, general contractor and plumber must be licensed by the Department of Buildings to perform renovation work in your building. You say your contractor is licensed in Long Island or New Jersey? That won't work in New York. If your building was built prior to 1978, your contractor will also be required to show that his is an Environmental Protection Agency lead-certified firm.
4. Department of Buildings Work Permits (If applicable) If your renovation requires building permits you will need to submit architectural plans along with your alteration agreement. Your architect or engineer must be licensed in New York. Expect to pay the co-op's architect an hourly fee to review your architect's drawings. Be sure to ask what the co-op architect's hourly fee is and how much time he or she will take to review your plans. For one of my clients, the co-op architect charged $300 an hour and said the firm took four hours to review a one-page drawing.
5. Money The alteration agreement should make clear the application fees, security deposits and, sometimes, building inconvenience fees you need to pay. Some co-ops demand that you pay it a percentage of your construction costs to compensate the building's staff for having to facilitate your contractor's work (as in making the service elevator available.
6. Patience and Fortitude Managing agents are notoriously unresponsive and slow to process alteration agreements, especially if they require architectural drawings. We had a customer whose managing agent took more than six months to approve a straightforward installation of a washing machine. 
The best way to remove any objections to your alteration agreement is to submit every document that is required exactly the way the managing agent wants it. Now, sometimes what he or she wants will seem, well, illogical. Several managing agents, for example, mandated that we use their building's preferred plumber, even though that person wanted to charge $5,000 for a $2,000 job and didn't return phone calls.  
If you think that some of the requests are ridiculous, consider raising your concerns after the renovation has been completed. Bad mouthing the managing agent or approval process to other shareholders or the board when your alteration application is under review or the job is underway may draw unnecessary scrutiny, as managing agents have wide discretion in terms of recommending to the board that your renovation be approved (or not). They can also make your life miserable during the job itself either by instructing the building staff to not be helpful to your contractor and/or by enforcing every building rule to its maximum.
---
Yoel Borgenicht is the president of King Rose Construction, specializing in high-quality commercial and residential renovations in the New York City metro area. 
See all NYC Renovation Chronicles.
Related posts:
Approval, schmoovel! Renovation perks for board members
4 neat ways to use an investigative lawyer in a co-op or condo
NYC Real(i)ty Speak: Renovate THIS
Dear Ms. Demeanor: The board shot down our renovation plans and now they're ignoring us
Brick Underground articles occasionally include the expertise of, or information about, advertising partners when relevant to the story. We will never promote an advertiser's product without making the relationship clear to our readers.