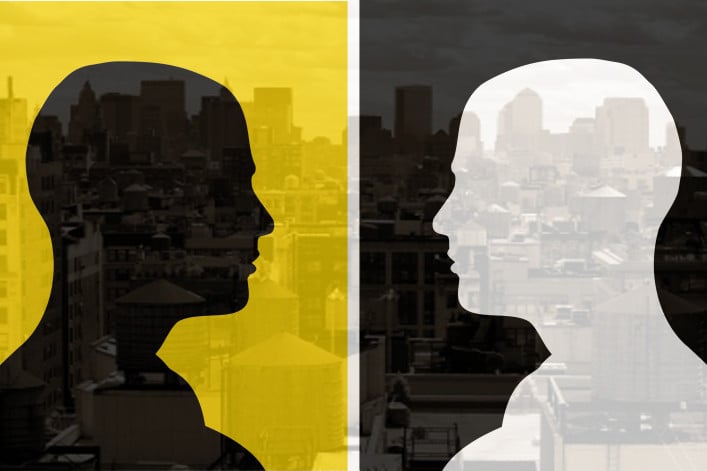 When I rented my one-bedroom apartment in New York City as a single twentysomething, the thing I loved most was the large front outdoor patio and even larger back outdoor space. It was like having a suburban home with front and back yards. I threw tons of parties and even had a blow-up baby pool in the back that my friends and I lounged around on hot summer days and nights. I was the coolest of all my friends and everyone wanted to hang at my house because my second-floor front patio faced lower Fifth Avenue where we could see all the nearby bars and restaurants. We had a view of all the action.
Back then, I hated that my silly kitchen took up space; I could have cared less about cooking.  I didn't have enough room for my shoes and sweaters and so I had to put my shoes in the oven and my sweaters in the fridge next to champagne I kept for parties.
Now I'm no longer a singleton and on the (much) harder side of thirty.  The outdoor space I used to love so much frustrates me because it eclipses my indoor space, which is now far more valuable. This apartment was fabulous for a single person, but not so much for a couple. I'd gladly trade all my outdoor space for another indoor room! We rarely use the front patio now because it overlooks busy Fifth Avenue and what was once exciting to view now just seems to get dust and debris from the street onto my apartment floors and sills.
However, after marrying a man who loves to nest and cook at home, I'm happy he removed my shoes and sweaters from the fridge and oven. Now my kitchen is my favorite area of my home because it has become a symbol of our cozy life together.
Would I rent this place all over again? While my memories of being young and single in the City are priceless, in retrospect I should have bought back then when I had disposable income and prices were so much cheaper. I didn't think about renting in the terms that I do now and could have been paying towards owning something. I sometimes want to kick myself when I think about what something I could have bought back then would be worth now!
---

Then & Now explores how time illuminates the pros and cons of an apartment--and how what draws people to a place isn't necessarily what keeps them there.
Brick Underground articles occasionally include the expertise of, or information about, advertising partners when relevant to the story. We will never promote an advertiser's product without making the relationship clear to our readers.