Room for Improvement
Room for Improvement: Better windows, silent steam pipes & an end to couch dining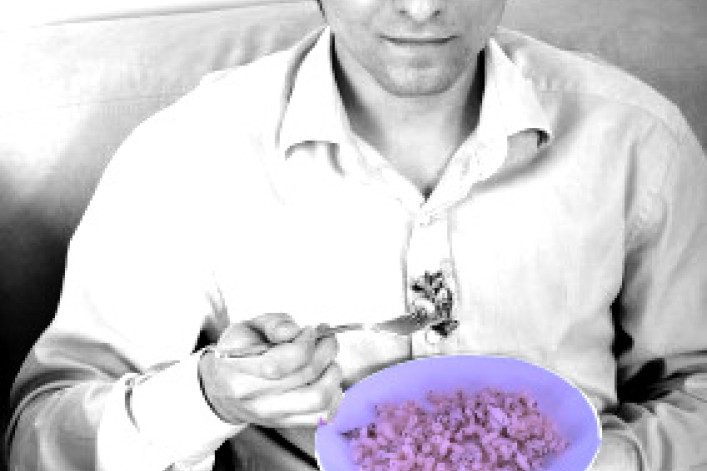 What's the one thing you would change about your apartment if you could? Here's what five New Yorkers have to say:
More air: My apartment only has two windows. Light isn't the problem--I have a great Southern exposure--but air circulation is terrible. Even when it is quite cool out I find myself having to run the air conditioning and fans. Also, my bathroom doesn't have a window in it at all which makes it steamy and damp all year round; it is hard to fully dry off after my shower without coming into the living area for a while. Not to mention that my bathroom is stifling in summer and makes the whole apartment feel quite humid. - Frank, television master controller, studio walkup rental, $1,415/per month
On-site laundry: I want a washer dryer! There's no laundry room in my building and I hate laundromats; doing my wash in one takes too long, and I abhor having to wait for the machines. In addition, there aren't enough places in the neighborhood and the few that there are, close too early! Last wash 7:30? I thought NYC was the city that never slept! Well, laundromat owners do.-- Melissa, photgrapher, Park Slope 1BR rental, $1,700/mo
Silent pipes: I wish my building wasn't so old and that the steam pipes didn't rattle all winter long keeping me awake. --Boris, software engineer, Greenwich Village studio condo, $550K
New co-op board: I would change my co-op board which never gets voted out! -- Nancy, personal & professional assistant and organizer/business owner, East Village 1BR co-op, originally purchased in 1961 for $7,600 (!!)
Somewhere to eat besides the sofa: I would really like an eat-in kitchen. I have a narrow kitchen that can barely accommodate two adults working in it side by side. I have a great open wall in the kitchen that looks out into the living room. One would think it could be turned into a bar, but the space is so narrow, it can't fit stools. I seldom cook, but whenever I have people over and we eat, we have to do so over the coffee table while sitting on the couch. I'm very anal about my couch--a Pottery Barn chaise lounge I scoured Craigslist for for months--so I feel like I'm constantly nagging the people who eat on my couch about spills. When I'm home alone, I eat at my desk.

I'd save money by eating in more if I had a kitchen table. I know I would. --Amanda, writer, Harlem 1BR rental, $1,300 per month
---
 If you would like to tell Kelly the one thing you'd change about your apartment, and possibly appear in a future Room for Improvement, please email her at [email protected].
Brick Underground articles occasionally include the expertise of, or information about, advertising partners when relevant to the story. We will never promote an advertiser's product without making the relationship clear to our readers.