City Island is a popular summer destination among Bronxites, and the muse for many an office drone's daydream about radically relocating without leaving New York City. The island draws a lot of coastal New England village comparisons, and for good reason, but at the end of the day, if you work in Manhattan, your commute from City Island is anything but idyllic. And so, the price of a house in the enchanted isle remains relatively low—only by New York City standards, of course.
There aren't many apartment buildings on the island, but the occasional house rental does open up, which could be a good way to test the waters and figure out if island life is right for you. Here is one such listing, a cute, two bedroom, one-and-a-half bath on Ditmars Street, just off of City Island Avenue, near the Harlem Yacht Club. The house is listed for $2,500 a month. It offers ceiling fans, a kitchen with expansive cabinets, a spacious living room, a dining nook, carpeted bedrooms with recessed lighting, and a backyard with an outdoor shower and a storage shed. The trip to Midtown via express bus is well over an hour, up to an hour and a half, and the 6 to the Bx29 isn't much better. 
But can you put a price on coming home to such a quaint block and homey-looking house? Of course you can.
As always when weighing New York City apartment listings, we turn to our Take It Or Leave It experts: myself, Constantine Valhouli, founder of real estate research and analytics firm NeighborhoodX, and freelance writer Lambeth Hochwald.
But first, here are some more pictures of the place.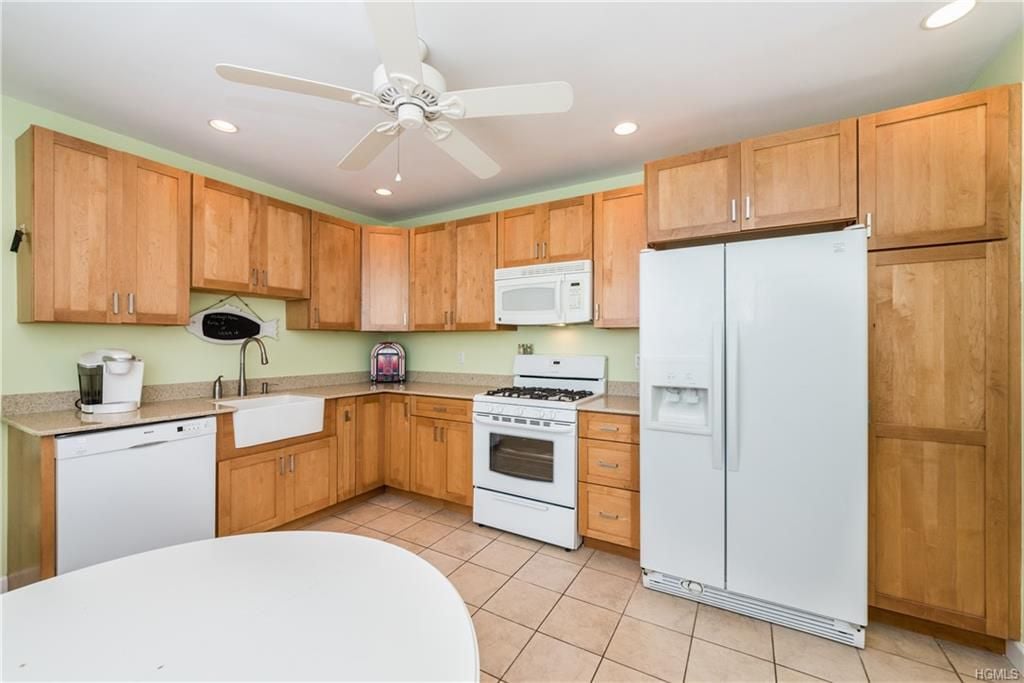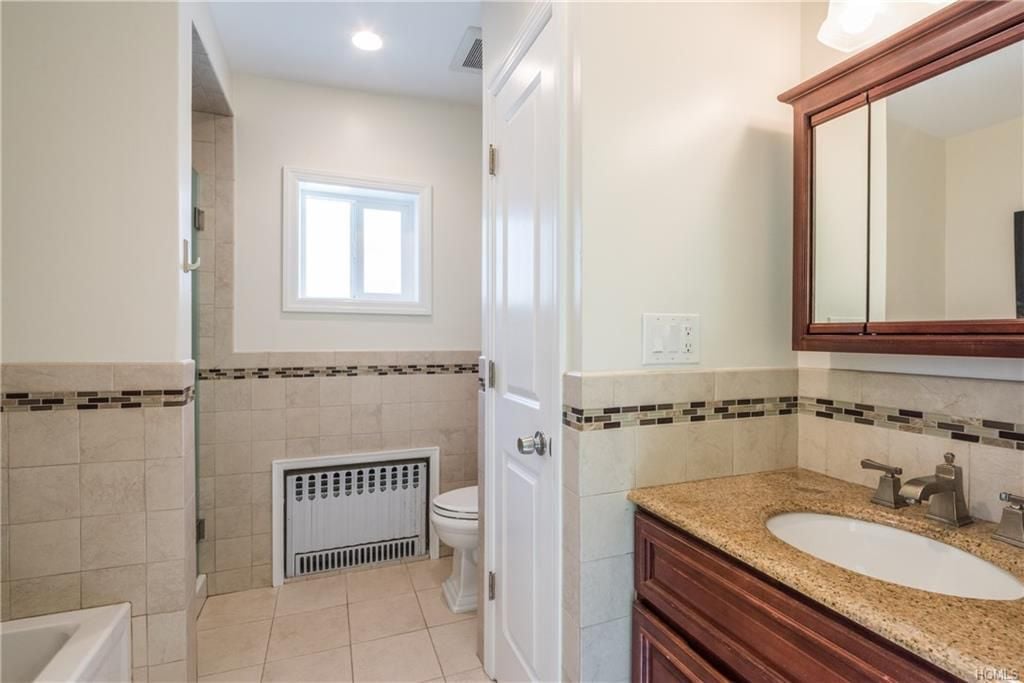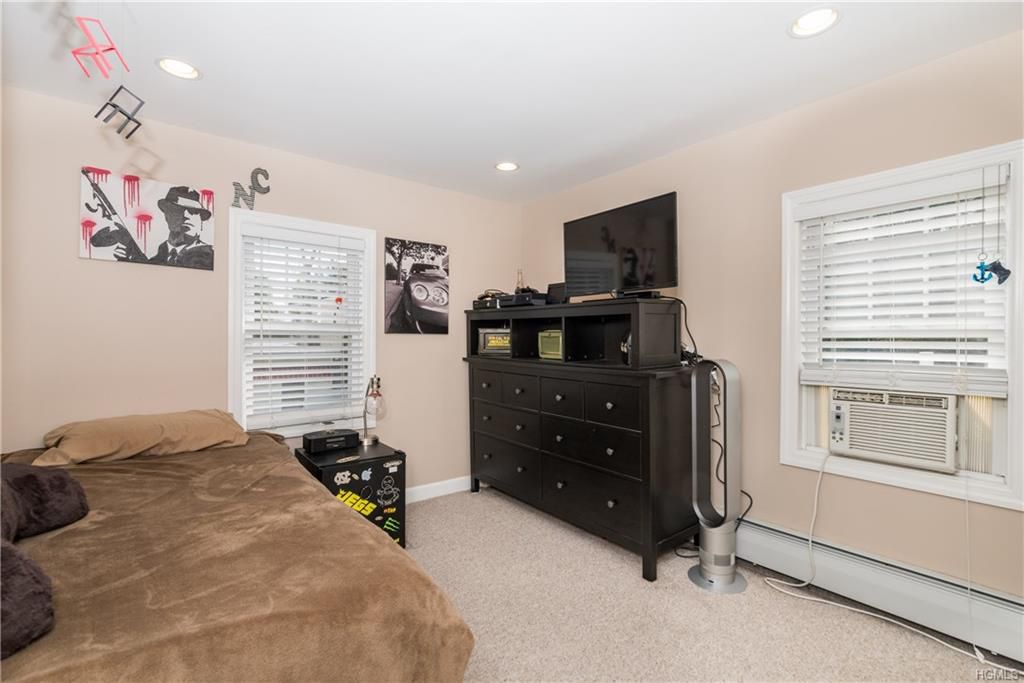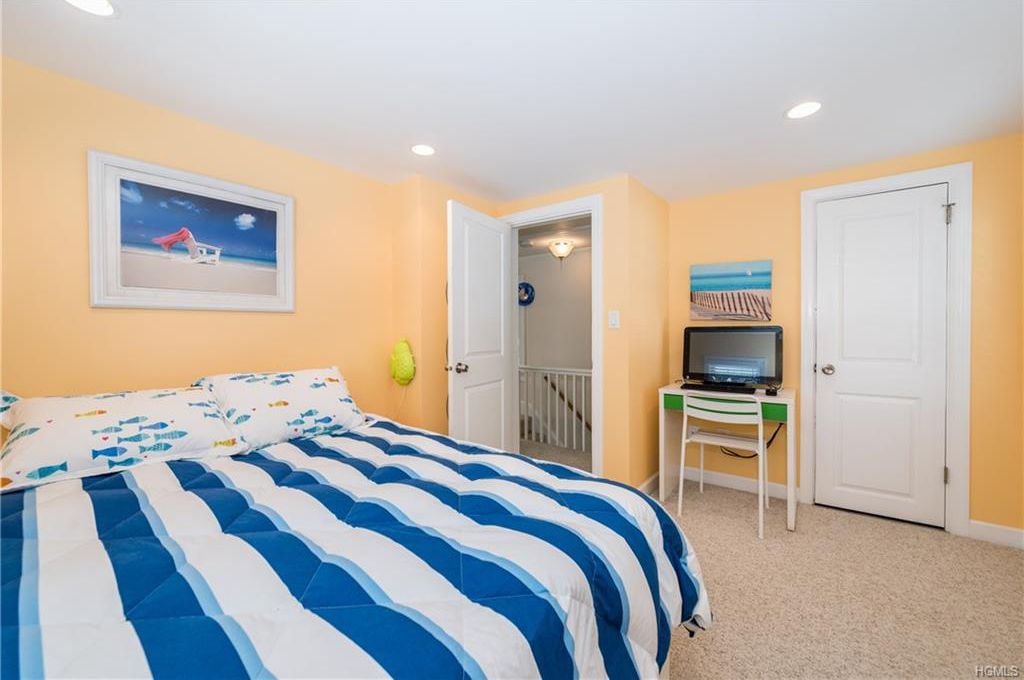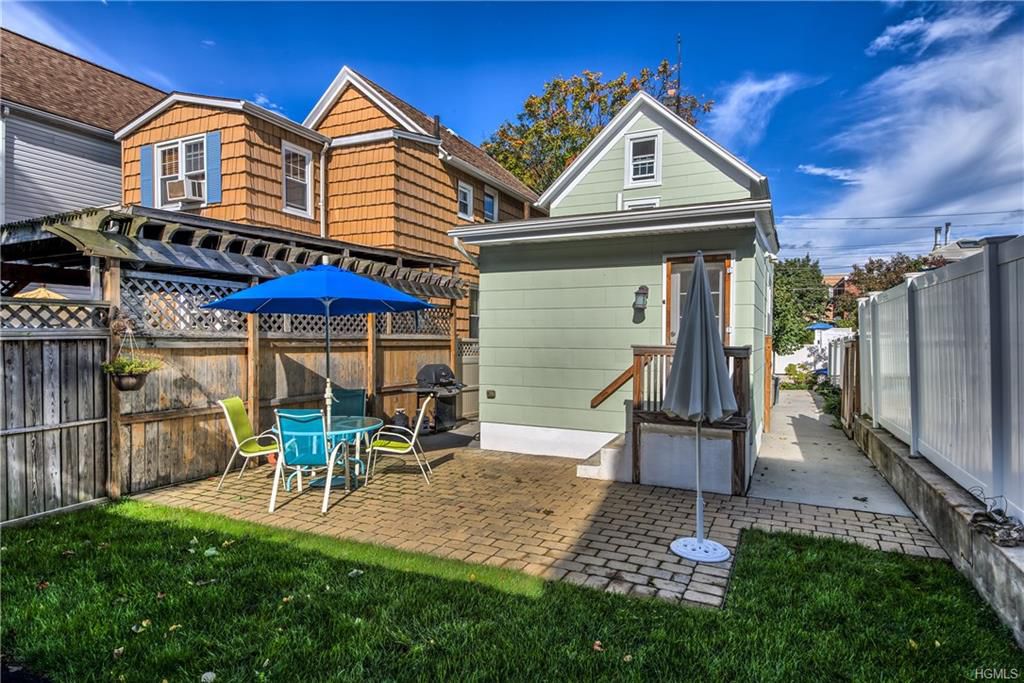 Pros and cons
"In addition to the obvious—the rough commute to Manhattan—the upstairs bedroom carpet may not be to everyone's taste. Also, if you're looking purely at how many people you can fit in here, the rent is on par with what you'd pay for a two-bedroom in one of Brooklyn's more gentrified precincts. But the yard seems like a great place to grill out, get some grass between your toes, and ignore the rest of the world, so I'm torn."—Nathan Tempey
"Pros: City Island is one of those magical parts of New York City that doesn't feel like it is part of the city. Architecturally and geographically, it feels so unlike Manhattan, that this makes the experience of living there something truly distinct. Cons: The commute can be a bit brutal. Then again, I feel this way about 20 minutes of squeezed into any crowded train, so perhaps 60 minutes in a less crowded train could be better?"—Constantine Valhouli
"You had me at outdoor grill. This adorable City Island two-bed has everything going for it, with endless options for HGTV-ing the interior. The main thing going against renting this house, and it's a biggie: location, location, location."—Lambeth Hochwald
​​​​​​​Whom it's perfect for
"Someone/a couple who works in the northeast Bronx or Pelham, Mt. Vernon, or New Rochelle. Or best of all, from home."—Nathan
"Someone who works from home, and who really loves the water. And sailing. And seafood. Someone who prefers the ability to swim and quieter evenings and more space, at the expense of a longer commute and less (er, almost no) nightlife."—Constantine
"A reverse commuting couple who drive north to jobs in very southern Westchester."—Lambeth
Take it or leave it
TAKE IT. "If—and this is a big if—you want to test out a move to City Island."—Nathan
TAKE IT. "And see you with a drink on the waterfront."—Constantine
LEAVE IT. "Unless you are absolutely pining for an excruciatingly long commute to Manhattan. But be sure to head to City Island at least once this summer for a fab seafood dinner overlooking the shore."—Lambeth