The neighborhood of Kingsbridge, in the Bronx, is just south of better-known Riverdale. Still, it's become "a favorite area for those priced out of Manhattan," Erin Whitney, an agent at Bohemia Realty Group, which specializes in uptown Manhattan and parts of the Bronx, told Brick Underground earlier this year.
It's a hilly neighborhood, with distinctive staircases to help you climb up and down its slopes. Big news in the neighborhood centers on Kingsbridge Armory, and long awaited plans to create an ice sports center there. The project is almost ready to break ground as financing is close to completion, according to City & State.
Winter sports fans may want to check out this two bedroom that is asking $2,016 a month—which is a steal if you are coming from Manhattan, where the median asking rent for a two bedroom is $3,800, according to StreetEasy. But the median for a two bedroom in Kingsbridge is $1,950—so this is a little more.
And keep in mind that the $2,016 rent reflects one month's concession—the gross rent (what you're actually paying) is closer to $2,184. Split between two roommates, it's $1,092. There's no broker's fee.
For that amount you get a renovated place with new appliances, a washer/dryer in the unit, and a gym (well not yet; the building is getting one).
It's hard to tell how large the living room is—or if one actually exists beyond the space in front of the kitchen. It's not clear from the photos and there is no floorplan—so this is a red flag, but the bedrooms appear large.
So is this Kingsbridge apartment worth it? As always when weighing New York City apartment listings, we turn to our Take It Or Leave It experts: Constantine Valhouli, founder of real estate research and analytics firm NeighborhoodX; freelance writer Lambeth Hochwald, and myself.
But first, here are some pictures of the apartment.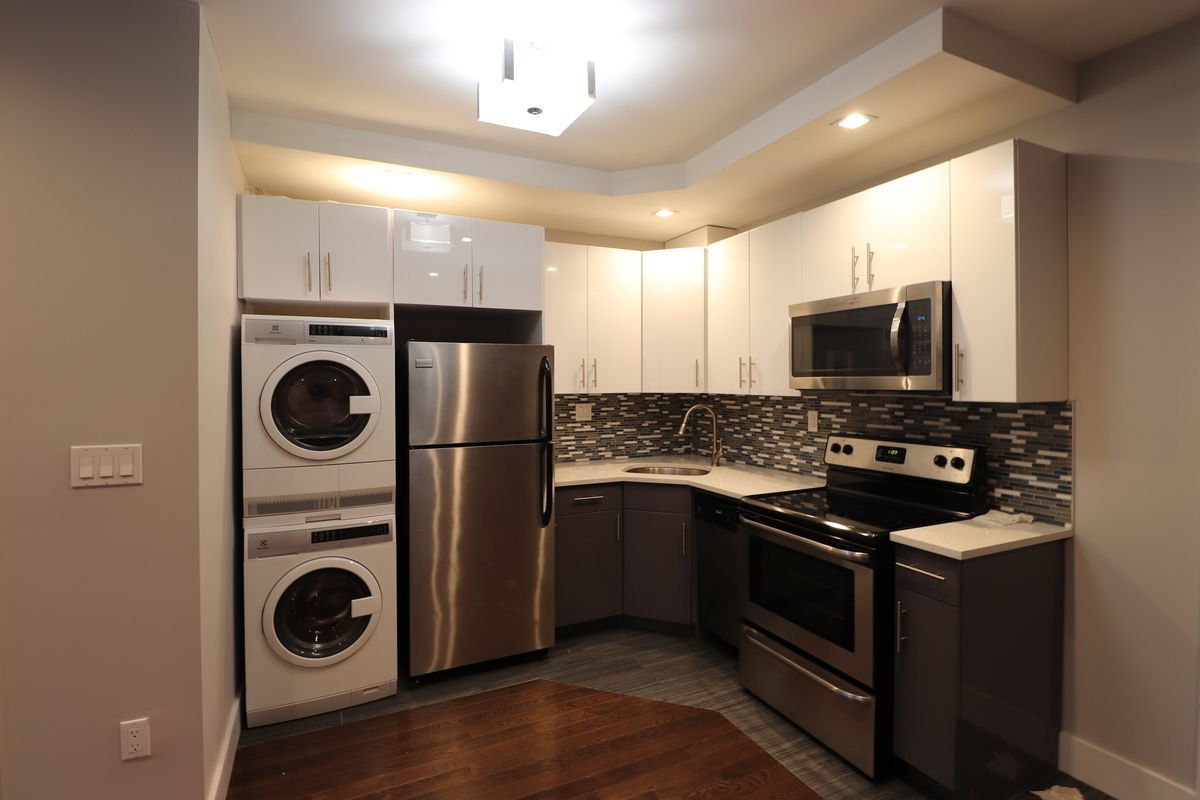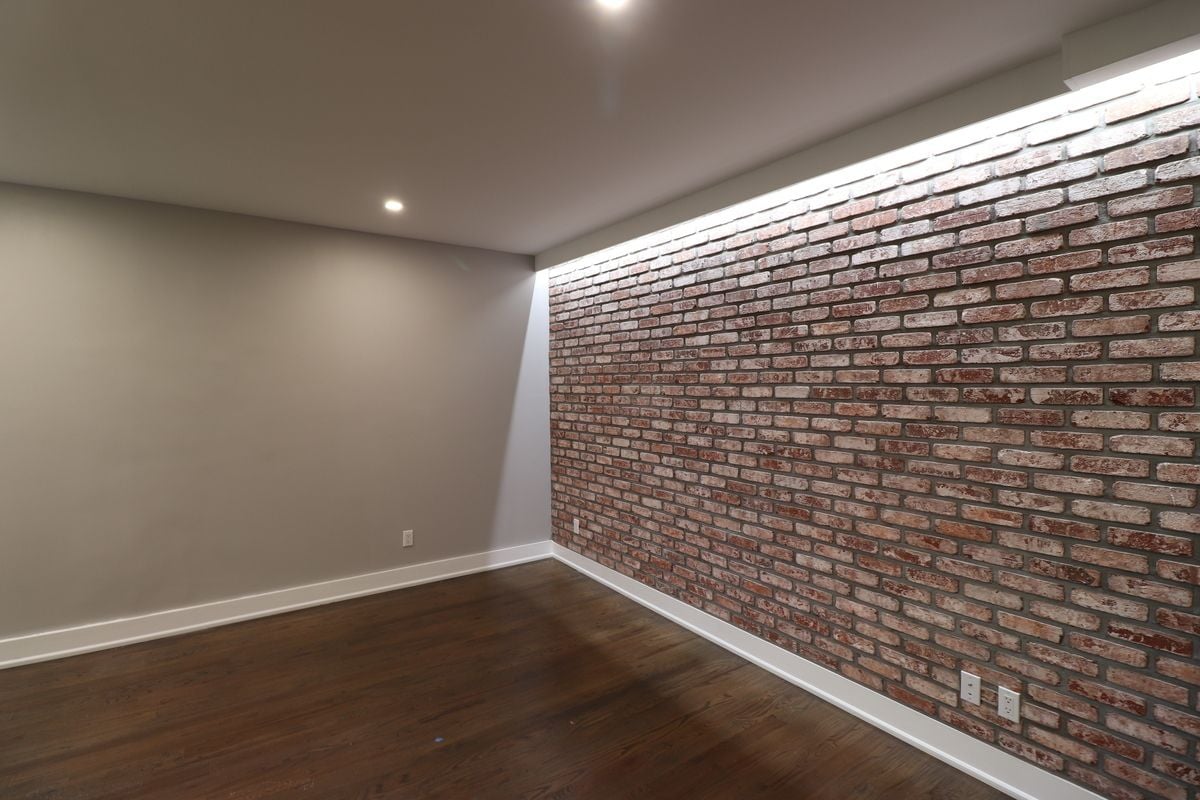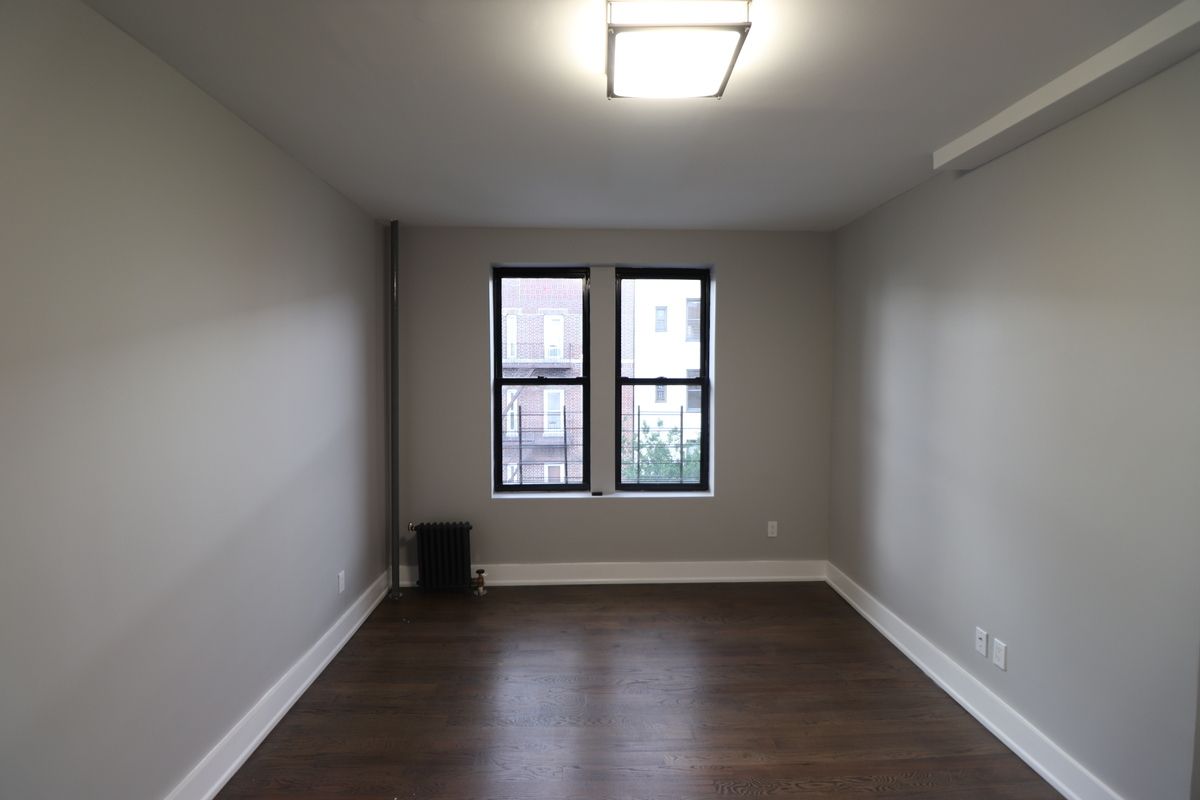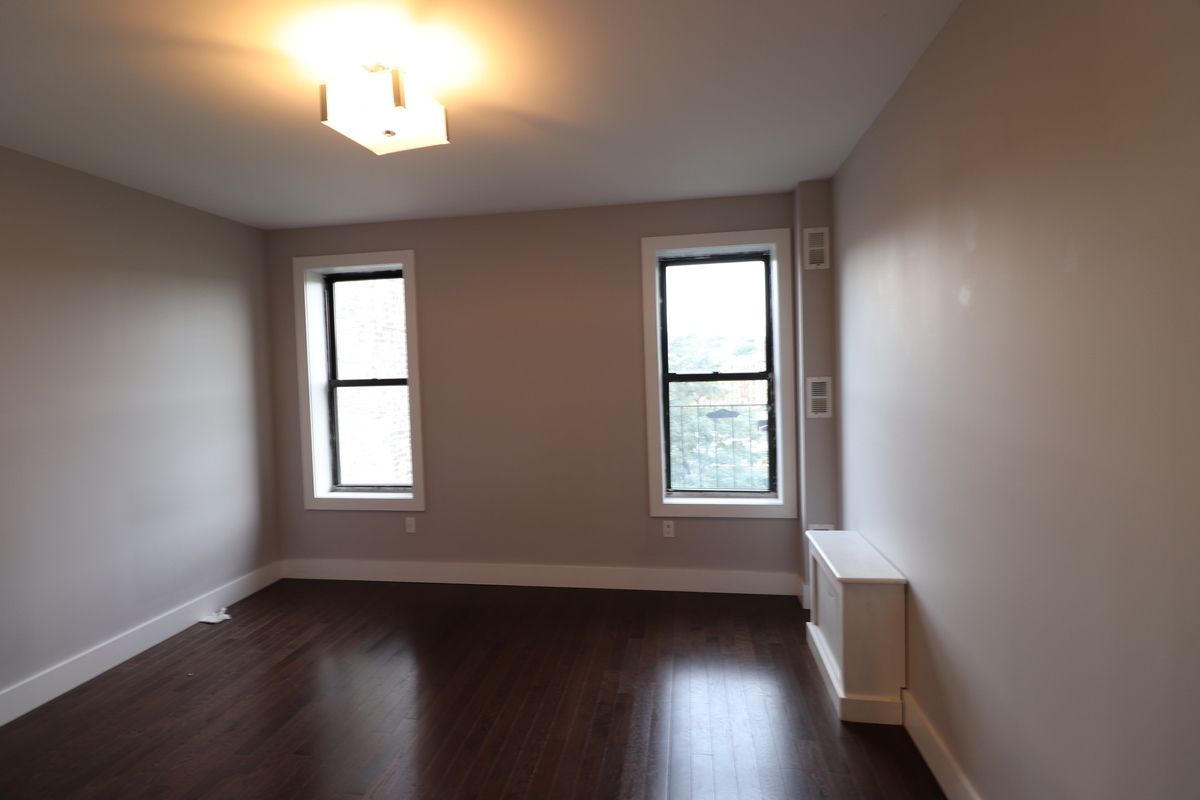 Pros and cons
"1 train commuters take note: This two bedroom located is under 500 feet from the 231st Street station, is gut-renovated and ready for move in. And sure, the views aren't that fab and it's hard to tell how big the living room is but for around $1,000 per month per person, you might have a good deal here." —Lambeth Hochwald
"Is that a faux brick wall opposite the kitchen? Ugh. Remember those bland condos in Williamsburg that marked the beginning of the end of the neighborhood as a quirky, affordable destination? This feels like the rental version of that—and it's before Kingsbridge has even had a chance to develop into a quirky destination. On the other hand: It is all-new and has a washer/dryer." —Constantine Valhouli 
"There's a shopping mall nearby, plus good transportation, and someday soon you will be able to see some professional ice skating at the Kingsbridge Armory. The apartment is new and the rent is hard to beat. It may not be quirky, but it's a solid find." —Jennifer White Karp
Whom it's perfect for 
"A pair of pals who have jobs along the 1 line and want to come home to a neat and tidy, quiet and affordable place to call home."—Hochwald
"This is your launch pad for NYC, for anyone working a job where they're trying to break into an industry. It is rare to find a place for $1,000 per bedroom per month." —Valhouli
"Someone who is looking for a teaching job, or taking college classes. This is close to a good number of schools and colleges that would be a difficult commute from other parts of the city." —White Karp 
Take it or leave it
TAKE IT "If you've done a walk through and can deal with the size of the living space." —Hochwald
TAKE IT. "Welcome to the city. Can we come over and do laundry at your place?" —Valhouli
TAKE IT. "Who needs a real living room? You're going to be working, socializing and riding the train all the time anyway." —White Karp