This one bedroom condo rental on the Upper East Side is compact, and thoroughly '80s in decor, but it comes with a lot of extras. Listed for $3,000 a month, the apartment at 200 East 89th St. has a balcony, and the tenant gets access to an in-building health club, pool, and Jacuzzi. 
So, is it worth it?
As always when weighing New York City apartment listings, we turn to our Take It Or Leave It experts—myself, Constantine Valhouli, founder of real estate research and analytics firm NeighborhoodX, and freelance writer Lambeth Hochwald. But first, here's more of the apartment and building, The Monarch.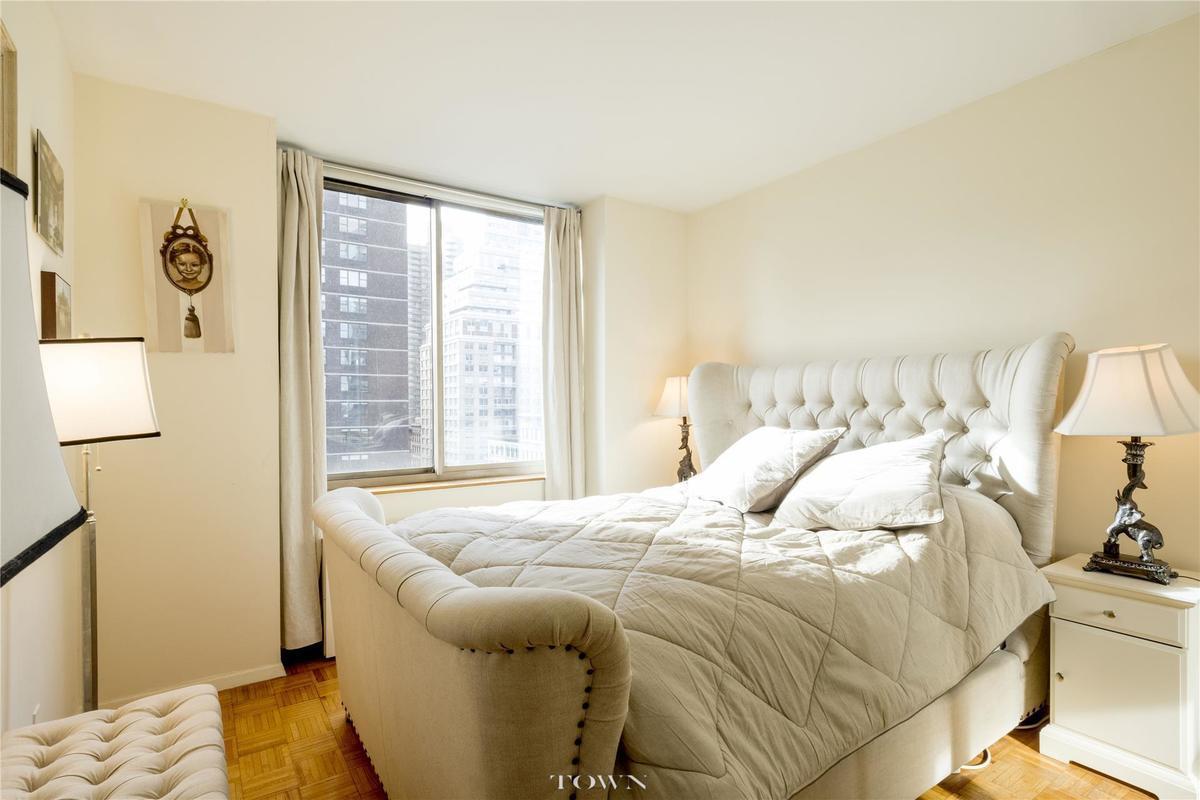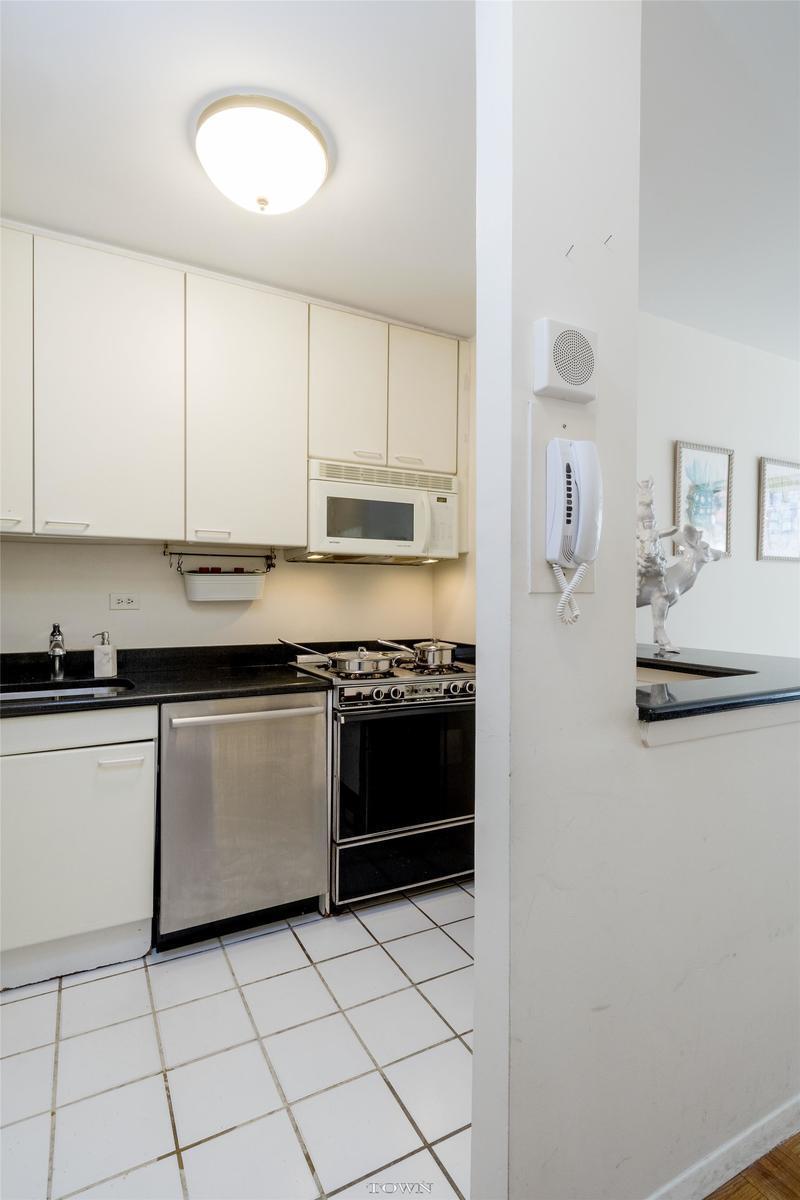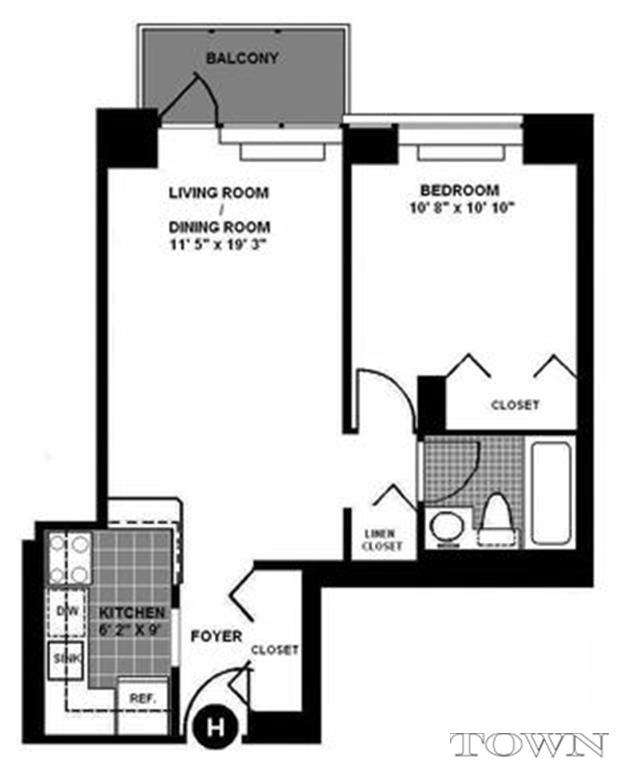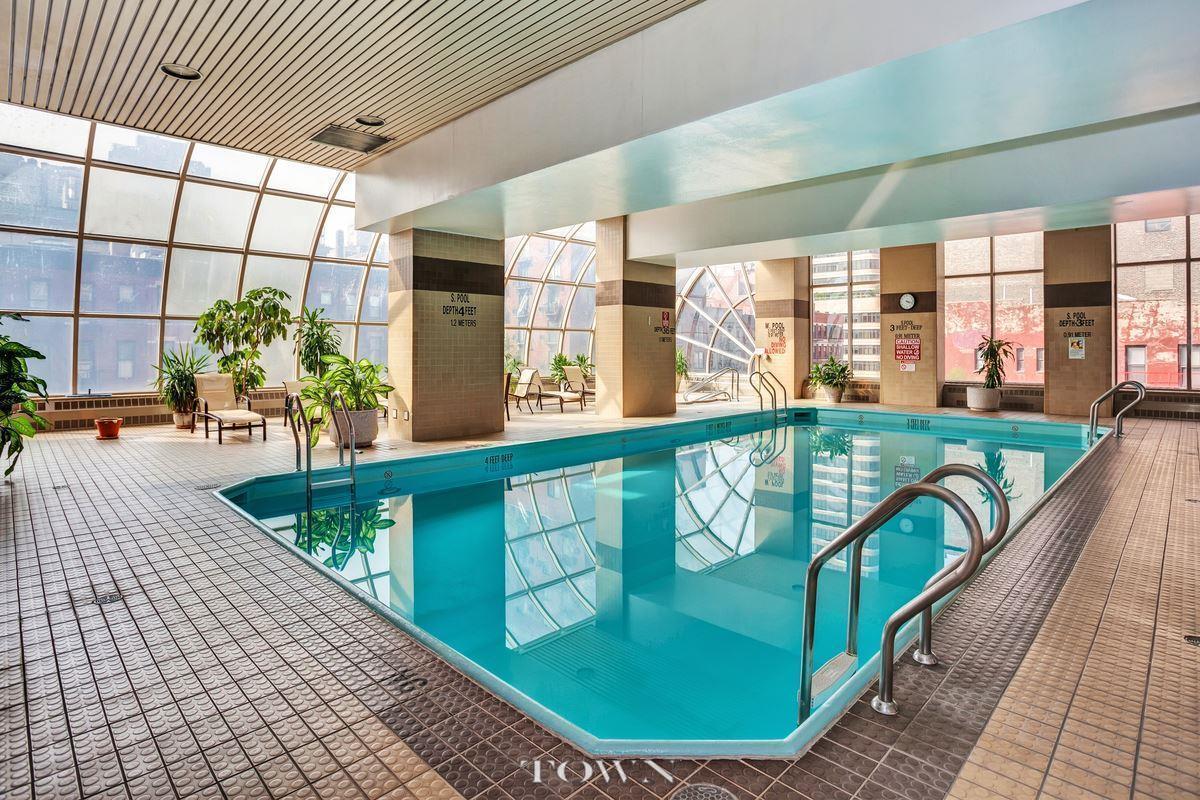 Pros and cons
"The rent is above the $2,650 median for a one bedroom the neighborhood, but that pool looks pretty nice. The kitchen is dated, but not obviously in disrepair, and if aesthetics are truly a deal-breaker for you, well, hopefully you've got more money to spend. The apartment itself is pretty small but not tiny, and I'd imagine the balcony and pool make the experience less claustrophobic. At four blocks from the Q and the 4, 5, and 6, it's convenient to most anywhere in the city."—Nathan
"Pros: Complementary health club. Plus pool. Plus Jacuzzi. Magic words, as far as I'm concerned. Plus a balcony and central air. And despite my reputation for being deeply critical of bad/trite/1990s design decisions, I cannot criticize anything here. It's done elegantly and in an understated manner."—Constantine
"The best things about this ritzy Upper East Side one-bed are that it feels spacious, the open California kitchen is pretty appealing, and the balcony is a huge plus. On the flip side, you're definitely paying a fee to live in this condo building, and you want to be very sure on the terms of renting here since you're likely subletting from an owner."—Lambeth
Who it's perfect for
"A single, well-paid professional or a wealthy couple who have places to be during the day, or an active retiree. Someone with money to spend who's plotting a next move, or reluctant to put down roots."—Nathan
"A single person in a stable, well-compensated job. Or a couple willing to save money with a one bedroom rather than two.  Either way, with the trains nearby, it is just as easy to commute downtown as it is to Midtown."—Constantine
"A couple who want to live uptown and will definitely use building's many amenities."—Lambeth
Take it or leave it?
TAKE IT. "If you can afford it, like the Upper East Side, and are willing to trade space for convenience and laps in the pool."—Nathan
TAKE IT. "And do a cannonball into the pool for me, please."—Constantine
TAKE IT. "Now that the Second Avenue Subway construction is done, you'll have an even quicker and easier trip to Midtown."—Lambeth