For New Yorkers planning their escape from the city, there are a few classic alternatives that offer what weary city-dwellers are seeking—whether it's green space, better weather, or a lower cost of living—like the Hudson Valley, Los Angeles, and Detroit. Now, there's a campaign that's presenting a new alternative: Maine.
Live and Work in Maine (shout-out to Brokelyn for drawing our attention to it) is inviting people to visit the Pine Tree State and hold onto their receipts: If they end up relocating permanently, their vacations could be reimbursed. The site includes a search engine of employers ranging from healthcare and finance companies to national parks to iron works; new hires who have visited Maine within the past year can get their money back.
As Ed McKersie, president of the recruiting and staffing firm Pro Search Inc., explains on the site, "Maine employers believe they are at a competitive disadvantage because of their location." Though recruiting job seekers from out of state has posed challenges, McKersie is counting on newcomers falling in love with the region. He notes that industries that are hiring run the gamut, and that Maine is also a great place to start a business. "There's really a vibrant start-up community, and lots of entrerepenurs. We have a vibrant angel investor network," he says.
But what does Maine have to offer culturally—other than a somewhat creepy reputation, thanks to author Stephen King setting nearly all his tales of horror in the state's little towns? Amanda Witham was born and raised in Maine before heading to the Midwest for college and eventually settling in Queens. She says that the state's largest city—you know, that other Portland—is probably the best option in Maine for young NYC expats.
"New Yorkers would transition to Portland much easier than to other parts of Maine," Witham says. "The beer and brewery scene is unreal—there's a big opportunity there." Furthermore, the cost of living—car insurance, food, rent—is much lower than it is in New York, she adds. (Millennials saddled with student debt should note a program called Opportunity Maine, which provides tax credits to residents working in the state to offset the costs of their loans.)
"We keep making top 10 lists," McKersie says of Portland. "We're right on the water, it's a great foodie town, and the microbreweries are growing." 
Further up the coast, Bar Harbor seems like another promising option, especially for nature lovers: It's home to a portion of Acadia National Park and Cadillac Mountain, and offers tons of opportunities to hike, rock climb, sail, and whale watch. And since it's a popular resort town, you're likely to find jobs in the tourism industry.
Nate Wildes, engagement director at Live and Work in Maine, says that a work-life balance truly is valued there. "It's an important employee benefit," he says. "Employers expect folks to take advantage of activities like skiing and hiking, because that's just what folks do in Maine."
He adds that commuting in Maine is a pleasure compared to the NYC slog. "In New York, a 35-minute commute can mean traveling a mile and a half. In 35 minutes, I go 35 miles here," Wildes says. "You can cover a lot more distance. It's a matter of how you want to spend your time."
Also in the plus column: Maine's food scene goes way beyond lobster rolls, though there are plenty of those, too. Eater's list of the best Maine restaurants includes everything from Mexican food trucks to ramen to oyster bars. And according to Bloomberg, visitors are being enticed in record numbers by the "rustic ambiance" that Maine has in spades. If you're a serious outdoors enthusiast who wants to go beyond the beauty of Acadia National Park, for instance, there's the Hundred-Mile Wilderness, a branch of the Appalachian Trail that is considered its most untamed—and grueling—section.
Plenty of famous actors, artists, and other luminaries have caught on to Maine's blend of untouched nature and cosmopolitanism: the Bangor Daily News reports that John Travolta, Susan Sarandon, Michael Chabon, Don McClean, and George and Barbara Bush all have homes here.
There are downsides, though, especially for young people accustomed to life in major urban areas. "Big challenges are a lack of public transportation, variety of restaurants that are open past 9 pm (especially in winter), and cultural diversity," Witham says.
Her brother, Matt, agrees that there's less diversity, which can pose some problems for singles: "As a single guy, I'd say dating is more difficult than in NYC," he says. And though locals can be friendlier and more approachable, a sleepy nightlife scene also makes meeting people tough: "Bars and restaurants close down earlier than NYC bars, so if you love bar hopping into the early morning, NYC is your best bet," he says. "Winter is even worse. Some places are closed all winter long and your choices are limited."
And about those winters: Visit Maine says that temperatures often hover around the teens, and snowfall can reach up to 100 inches in the northern part of the state. That never bothered Witham, though: "You just go ski or snowboard. There are so many options," she says. "You get a car with four-wheel drive and off you go."
Non-driving New Yorkers would likely face a bit of a learning curve in that department; for their part, neither Witham nor her brother have plans to move home any time soon. But for the curious, it isn't too hard to get to Maine in the summer months. Per The Real Deal, you can hop a flight to Maine on nearly every airline, and Concord Coach Lines is offering a new first-class bus from the city.
So what might you find if you decide to make Maine your permanent home? Read on for sample listings.
38 Indian Point Road, Bar Harbor: This four-bedroom, listed for $255,000, comes with a sunny backyard and deck, up-to-date kitchen, and a cozy living room with a working fireplace. Plus, there's a separate, one-bedroom farmhouse, which could be used to earn rental income.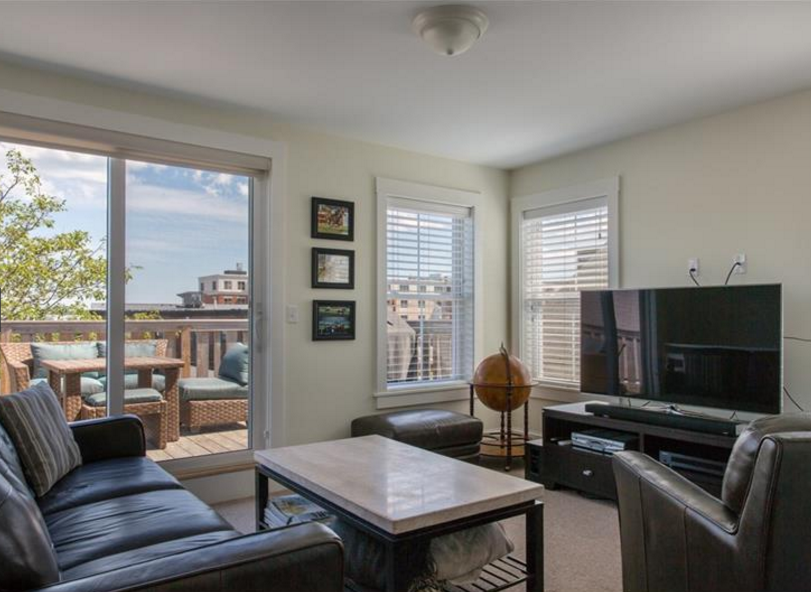 146 Newbury Street, Portland: If you prefer an urban vibe, this three-bedroom condo could be a good match. Listed for $489,000, the apartment has been recently renovated, and includes a luxe chef's kitchen and a large, private roofdeck.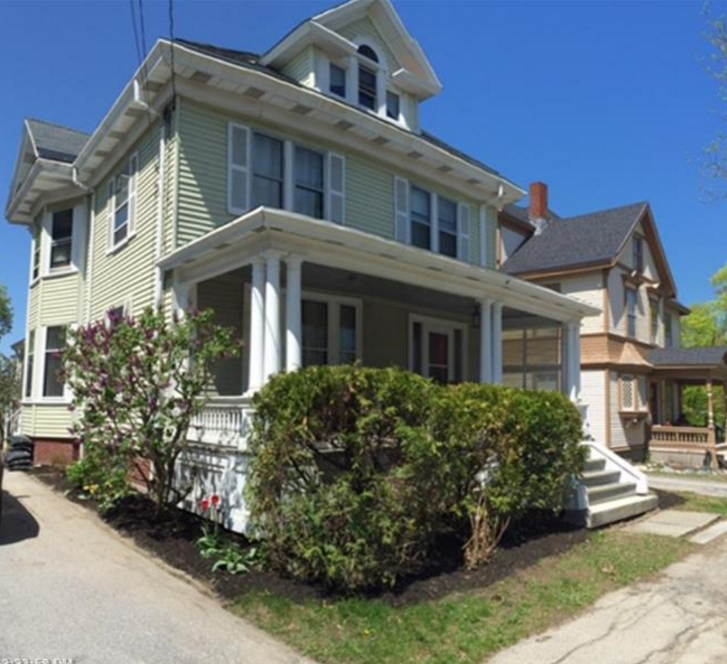 214 Broadway, Bangor: Diehard Stephen King fans can head inland to the city of Bangor, where the author lives. This four-bedroom colonial is listed for $219,000 and features double living rooms with a fireplace, a freshly updated kitchen, and a lovely front porch. 
Brick Underground articles occasionally include the expertise of, or information about, advertising partners when relevant to the story. We will never promote an advertiser's product without making the relationship clear to our readers.