Anyone who has ever worked from home can tell you that some apartments are better suited to telecommuting than others. And with its duplex layout (and extra half-bath), this West Harlem studio looks to be an ideal setup for a buyer planning to do most of their work from the comforts of home.
The lower level, pictured above, includes a half-bath as well as the apartment's closet space, which means you may want to choose it as your sleeping area. (There's also less natural light down here, which is good news for a buyer who likes to sleep in.)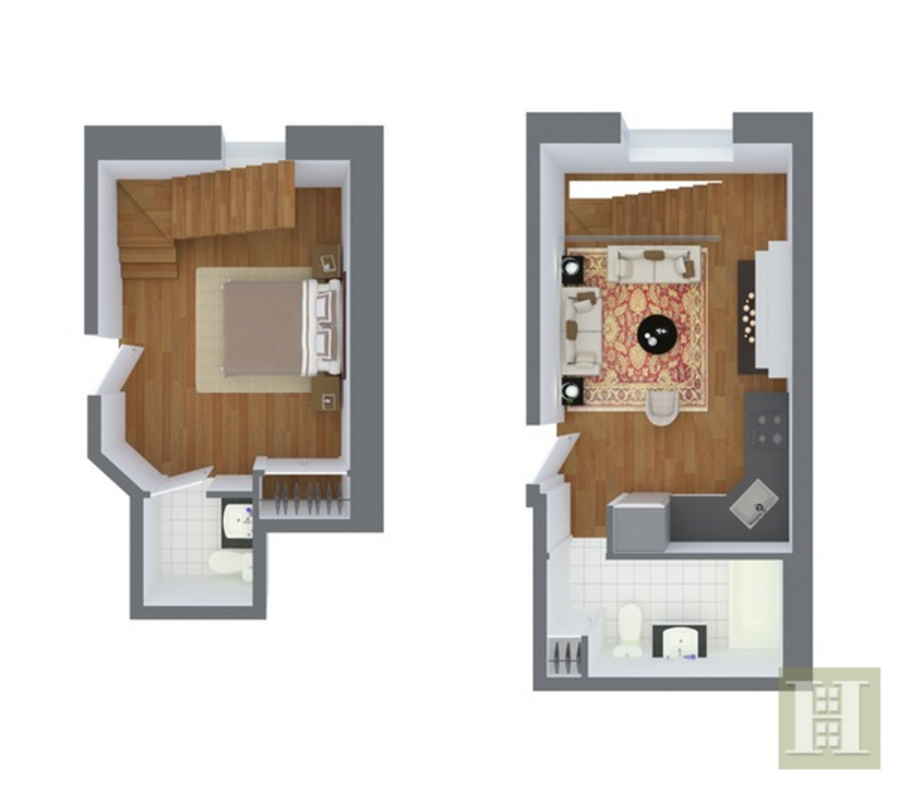 Upstairs, you'll find larger windows and a gas fireplace as well as the kitchen (with new appliances and dark wood cabinets), and a full bathroom with jacuzzi tub: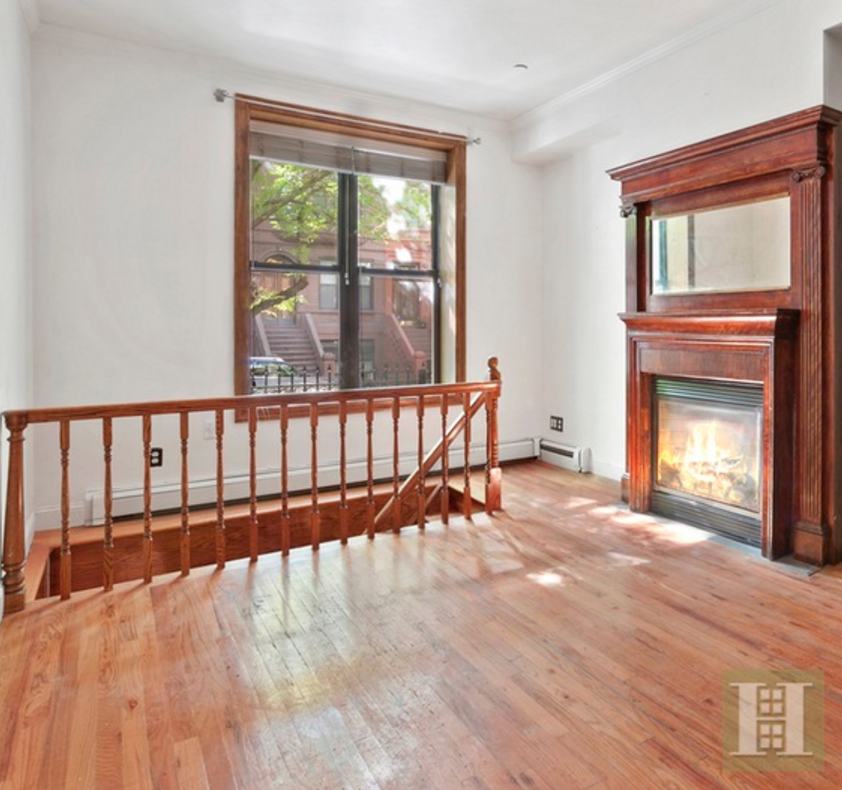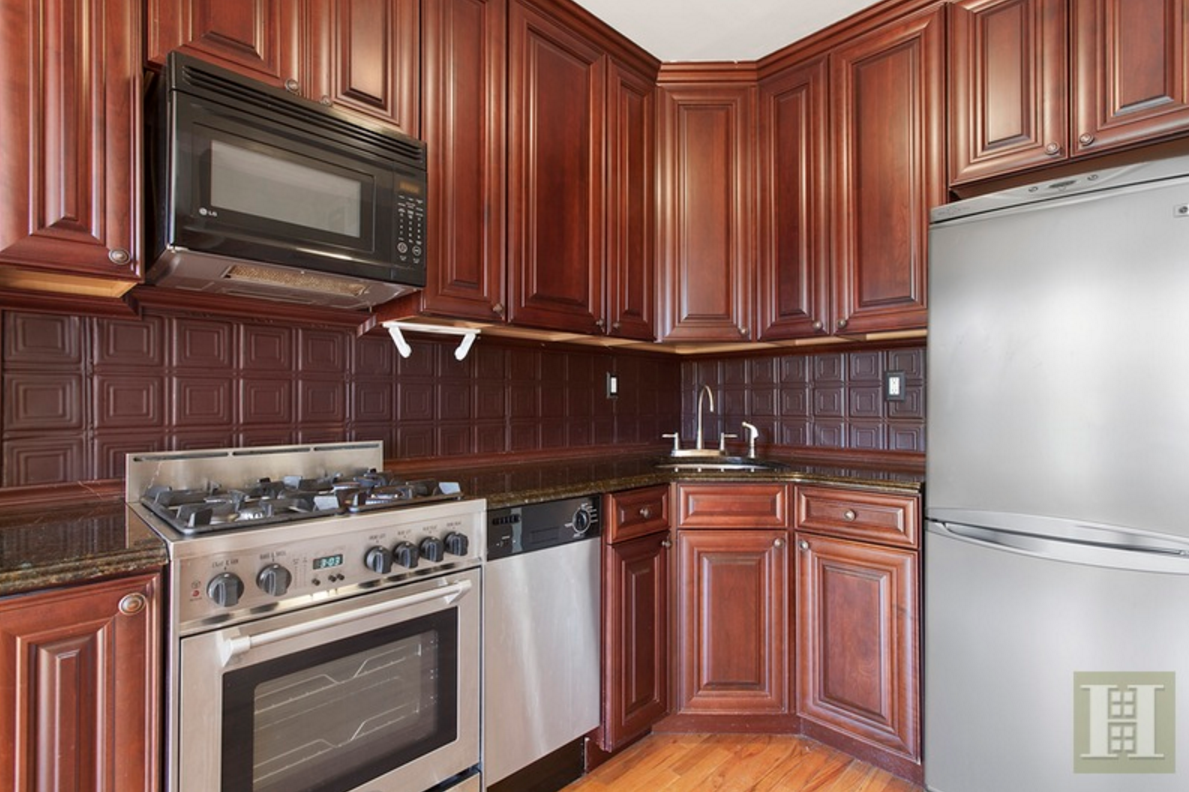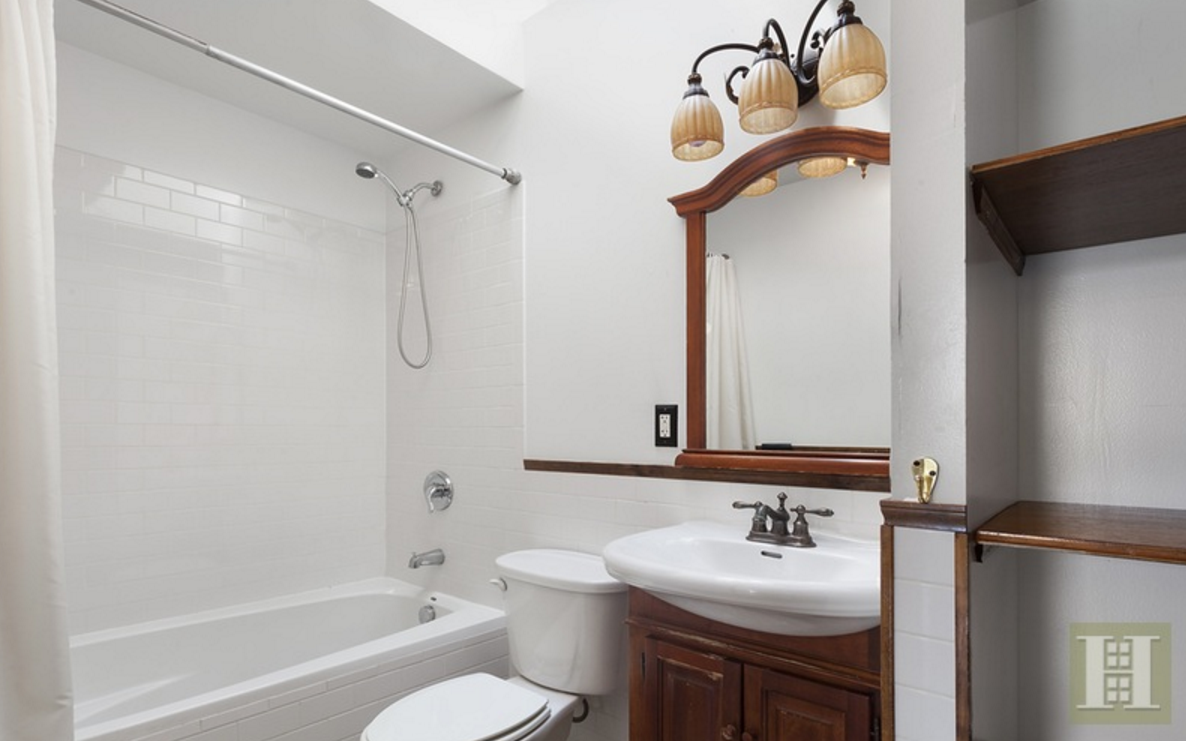 There are hardwood floors throughout, as well as central air-conditioning; the building features a laundry room and allows cats and dogs.
The asking price of $495,000 isn't cheap, but one upside is the apartment's location, which is a section of Harlem that's been seeing brisk demand (and price appreciation) in recent years. Plus, the listing notes that this apartment is a sponsor sale, which means you won't have to shell out for extra closing costs.