The choices—and compromises—in the world of New York City real estate are plenty and varied. Cookie-cutter or quirky? Open exposure or exposed brick? Brand new or prewar? And where?
We asked five New Yorkers: Would you rather live in a brand new, tricked-out building with new amenities in an "emerging neighborhood" or an older, non-amenity building in a more central and desirable location, like, say, the Village.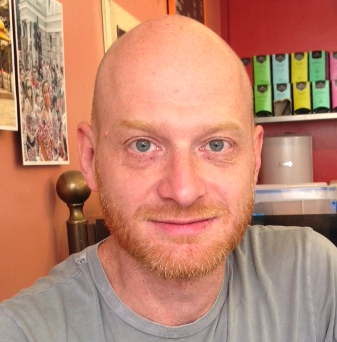 Not even if they paid me
I wouldn't live in a brand new building with any kind of amenities no matter the neighborhood. Not even in if it was in my dream neighborhood. I like old houses, old architecture. I don't care about central A/C, I like to sleep on my balcony in the summer. I don't want to live in a hotel where I can't open the window. —
Filip, Hamilton Heights (pictured)
Look for the bare necessities When I think of all the apartments I've lived in, I have to admit they were mostly old dumps taken out of necessity. I could never afford a shiny, new place. But I actually love that now. Love my old ceilings, and living in a small brownstone. I don't even like the idea of  a doorman. And I love my "emerging" neighborhood. —Sheila, Washington Heights
All the old, familiar places I lived in the West Village for a long time. My friends were all there and I loved my little apartment. When I moved it was a financial decision, I went into a more modern, more sterile place. I thought it would be a nice change actually, but I miss my old home with the old houses. Just can't afford it. It's insane how "desirable" and "livable" work in different ways in this city than it does in other places. —Clara, Inwood
No competition I would rather live in an older building in an emerging neighborhood where the discovery of new business (as well as the pre-gentrified ones) are met with neighborhood locals and friends like what I enjoy in Hamilton Heights where I live. But it doesn't mean I wouldn't enjoy the hell out of a new build in NoHo, it's just that the appeal of competing with the rest of the city for what is perceived as trendy in the area has been lost on me. —Graham, Hamilton Heights
Bells and whistles and a cherry on top I wouldn't mind being in a so-called "emerging" neighborhood, at all. So that's not the deciding factor. But I would live in a luxury, fully renovated, dishwasher and washer-and-dryer, cappuccino-in-the-gym type place. Full service, call-me-a-cab, call-me-sir. I'm all for all of  that quality of life. Especially in the summer—central A/C would be nice, you know? —Jeremiah, East Harlem
Verdict: New Yorkers love a classic!