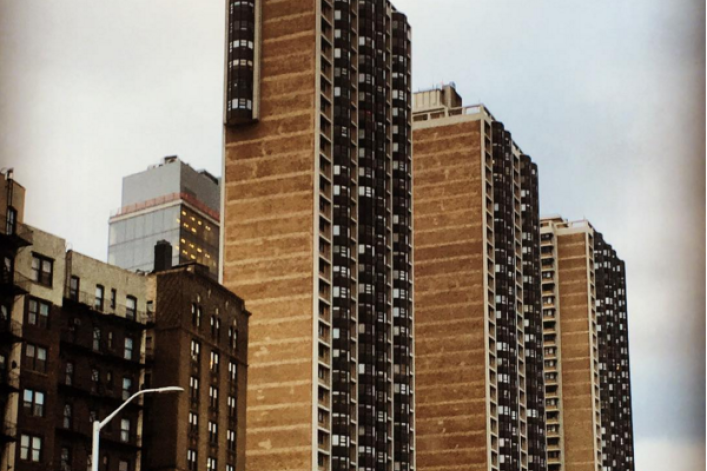 Mayor Bill de Blasio's housing plan has received plenty of flak since its announcement: Ostensibly designed to contend with the city's affordable housing shortage, the Mandatory Inclusionary Housing proposal elicited criticism from community boards and residents alike for fear that, some say, proposals for rezoning would actually push out low-income residents rather than preserve the existing community, or that they would cause population surges in low-density neighborhoods.
But this Monday, after much negotiation and revising, the City Council endorsed De Blasio's proposal. It also received a stamp of approval from Real Affordability for All (RAFA), a coalition of more than 50 groups that includes neighborhood associations and nonprofits, and which previously was one of the fiercest critics of the plan. It's an interesting reversal that both groups attribute to important alterations being put into place.
In a statement, City Council Speaker Melissa Mark-Viverito explains that Council members took a "fine-tooth comb to the intricacies and complexities" of the plan, considering questions like, "What does this mean for a single person making $22,000 a year? How can we foster local hiring? How can we protect the fundamental character of our communities—while also supporting the development needed to create affordability?" The result of the long deliberations, she says, is a modified approach that better reflects the diverse needs of the neighborhoods that members represent.
Similarly, RAFA's campaign director Maritza Silva-Farrell called the revised plan "a major victory for our coalition and for countless New Yorkers" in a statement released on the coalition's website.
What's new
So what specifically has changed? One of the council's modifications is "deeper affordability." The original plan called for reserving a quarter of apartments in new developments in rezoned neighborhoods for households earning 60 percent of the area median income (AMI)—$46,000 a year for a family of three. The new amendments require that 10 percent of those units go to families earning 40 percent of the AMI, or about $31,000. Additionally, the council has asked that another 20 percent of apartments go to New Yorkers that fall within that income bracket.
Silva-Farrell says that RAFA members see this as progress. "We believe that there's more that needs to be done to ensure that folks in the lowest income bracket gain access to affordable housing," she says, "but it's a big step forward in the right direction." Specifically, she says, RAFA would like to see affordable housing ensuring that 50 percent of units are affordable in future rezoned neighborhoods, but the coalition is encouraged by how City Council members have engaged in conversation with the people who would not have been able to access new affordable housing under the original plan. 
Other modifications 
The new plan also includes quality of life amendments that aim to address concerns about fairness for lower-income residents. In their revisions, council members called for an end to excluding affordable-unit tenants from access to building amenities, as well as for more local hiring in the communities where affordable housing is being built.
According to Silva-Farrell, this last point is a crucial one: "What we've heard from the administration is that they are committed to doing a study that will examine how to give local communities guarantees for good jobs on construction sites, with safe working conditions," she says. Helping residents in the communities slated for rezoning embark on such career paths would help ensure that they can afford the new housing that will become available where they are already living. 
Another shift: a reduction in previously proposed building height increases in low, medium, and high-density areas alike, so as to "more accurately reflect neighborhood context."
In her statement, Mark-Viverito said that the goal of the Council's revisions was "making this plan really work for the New Yorkers it is meant to serve." At its next session on March 22nd, the City Council is expected to approve the updated plan.
Brick Underground articles occasionally include the expertise of, or information about, advertising partners when relevant to the story. We will never promote an advertiser's product without making the relationship clear to our readers.